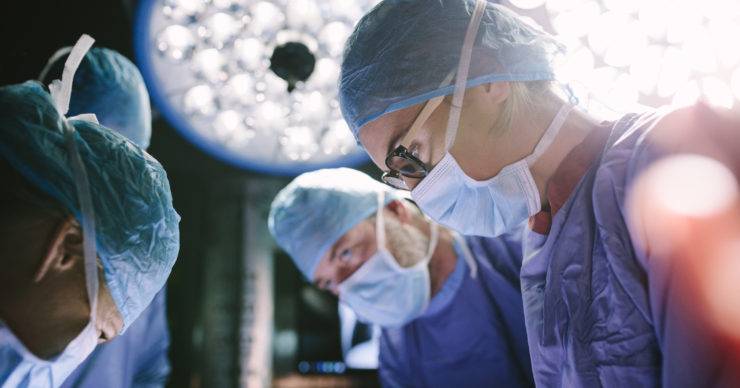 Cataract surgery rationing doubled in two years
Nearly 3,000 patients have been denied a cataract operation in the last 12 months following a referral by their GP, despite NICE guidelines in 2017, intended to put an end to refusals.
Up to 4.5 million people in England, around half of the over 65s, have some level of cataract growth.
Experts have said that there is no justification for denial of the procedure, describing the rationing as 'a false economy'.
Mike Burdon of the Royal College of Ophthalmologists, said "I think it is insulting to our elderly patients that this rationing is going on.
"It is unjustified whatever way you look at it."
He went on to say What is the point of NICE doing detailed evaluation if CCGs are just going to knowingly ignore that advice?
"The health service budget is limited, but you should make those spending decisions on the basis of the clinical evidence.
"Cataract surgery comes out as probably the most cost effective thing in the NHS."
However, Graham Jackson of NHS Clinical Commissioners, which represents CCGs, said "Unfortunately the NHS does not have unlimited resources, and ensuring patients get the best possible care and outcomes against a backdrop of spiralling demands, competing priorities, and increasing financial pressures, is one of the biggest issues CCGs face."
Chadwick Lawrence's specialist team of clinical negligence lawyers have years of experience in medical negligence claims, providing support and guidance after life-changing events. Not only do we represent clients in Yorkshire, but because of our reputation we also represent clients nationally.
If you believe that you or a relative may have been injured as a result of clinical/medical negligence, please call for free legal advice from our medical negligence solicitors on the freephone number below.
Posted by Tony May, Partner/head of Clinical Negligence Department, Chadwick Lawrence LLP (tonymay@chadlaw.co.uk ), medical negligence lawyers and clinical negligence solicitors in Huddersfield, Leeds, Wakefield and Halifax, West Yorkshire.
Freephone : 0800 304 738