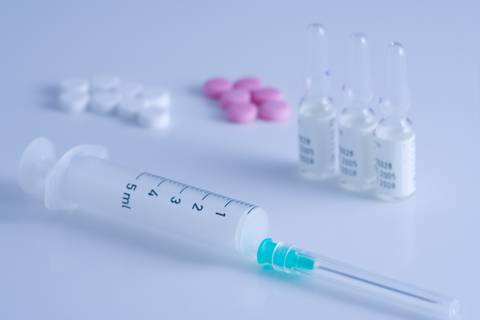 Common drugs prescribed for epilepsy, incontinence and depression 'could increase risk of dementia by 50 per cent because they damage critical brain cells'
A common prescription medication, known as anticholinergic medication, has been linked to an almost 50 per cent rise in the risk of getting dementia.
The medication is commonly used to treat people with depression, Parkinson's, epilepsy and incontinence.
Following a study of more than 280,000 people, researchers found that dementia was more common among people who had been prescribed these types of drugs and suggested the damage caused to nerve cells may be responsible.
Scientists at the University of Nottingham studied many years worth of data for 284,343 patients over the age of 55. Around 59,000 of those studied were at some point diagnosed with dementia. Within the eleven years leading up to their diagnosis, 56.6 per cent had been prescribed anticholinergic medications.
The researchers added that the chances of developing dementia increased by 49 per cent if prescribed the medication within eleven years of their diagnosis.
Researcher Tom Dening, said "This study provides further evidence that doctors should be careful when prescribing certain drugs that have anticholinergic properties.
"However, it's important that patients taking medications of this kind don't just stop taking them abruptly as this may be much more harmful.
"If patients have concerns, then they should discuss them with their doctor to consider the pros and cons of the treatment they are receiving."
Chadwick Lawrence's specialist team of clinical negligence lawyers have years of experience in medical negligence claims, providing support and guidance after life-changing events. Not only do we represent clients in Yorkshire, but because of our reputation we also represent clients nationally.
If you believe that you or a relative may have been injured as a result of clinical/medical negligence, please call for free legal advice from our medical negligence solicitors on the freephone number below.
Posted by Tony May, Partner/head of Clinical Negligence Department, Chadwick Lawrence LLP (tonymay@chadlaw.co.uk ), medical negligence lawyers and clinical negligence solicitors in Huddersfield, Leeds, Wakefield and Halifax, West Yorkshire.
Freephone : 0800 304 738