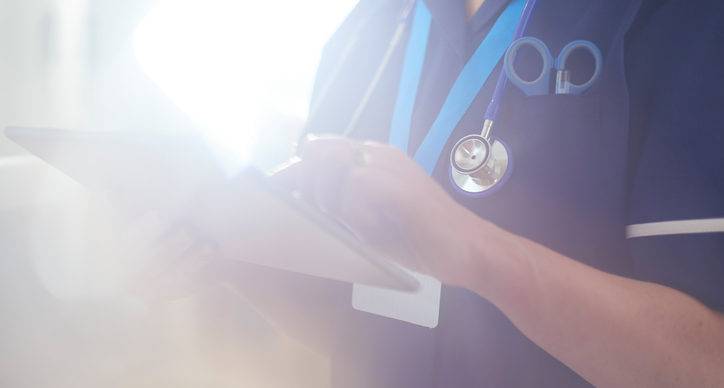 Deprived areas of Scotland see higher rates of late cancer diagnoses
A report has revealed a large disparity between patients in affluent regions of Scotland compared to those in the most deprived areas, with nearly a third of patients in the most disadvantaged areas not being diagnosed until the late stage of the disease.
The Detect Cancer Early (DCE) programme was launched by the Scottish Government in 2012 to raise awareness amongst the public of the national cancer screening programmes, and to recognise early symptoms and signs to encourage help to be sought earlier.
In relation to the three most common forms of cancer – lung, breast and colorectal, 29.1% of patients in the most affluent areas were diagnosed at stage 1, compared with 22.6% of patients in the most deprived areas.
Cancer Research UK's Gordon Matheson, said "It's welcome that DCE has seen a small increase in the number of people in Scotland being diagnosed early with cancer.
"However, it remains unacceptable that those living in Scotland's poorer communities have significantly less chance of being diagnosed at an early stage when treatment is more likely to be successful.
"For this to change, it's essential we see more tailored resources being targeted at Scotland's poorer communities.
"The Scottish government must also ensure that there's enough staff to do this vital work, if we are to meet current and future need."
Chadwick Lawrence's specialist team of clinical negligence lawyers have years of experience in medical negligence claims, providing support and guidance after life-changing events. Not only do we represent clients in Yorkshire, but because of our reputation we also represent clients nationally.
If you believe that you or a relative may have been injured as a result of clinical/medical negligence, please call for free legal advice from our medical negligence solicitors on the freephone number below.
Posted by Tony May, Partner/head of Clinical Negligence Department, Chadwick Lawrence LLP (tonymay@chadlaw.co.uk ), medical negligence lawyers and clinical negligence solicitors in Huddersfield, Leeds, Wakefield and Halifax, West Yorkshire.
Freephone : 0800 304 738