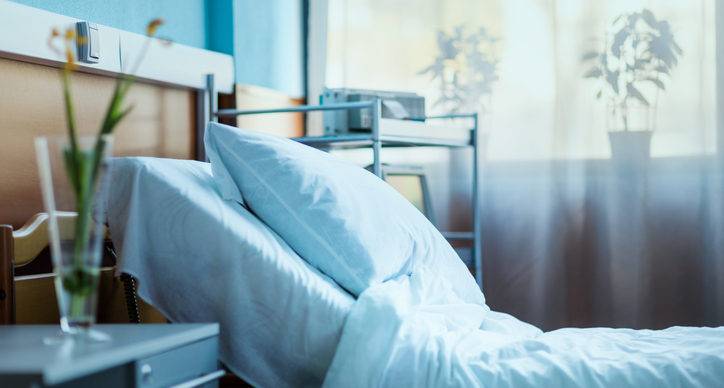 How effective are hospitals at treating sepsis, dubbed the 'hidden killer'?
Experts are warning that, because of treatment delays, patients' lives are being put at risk.
Patients should be put on an antibiotic drip within 60 minutes of sepsis being suspected. However, new research suggests that 25 per cent of patients in England are waiting longer.
Delays in treatment increase the chance of developing potentially fatal complications, such as organ failure.
However, NHS England have said there are signs of an improvement in performance, adding that hospitals were getting better at detecting at risk patients earlier.
The Sepsis Trust charity estimate that there are around 250,000 new cases every year in the UK, 50,000 of those are fatal. Dubbed the 'hidden killer' it is hard to diagnose as there are no obvious symptoms in the early stages.
Hospitals in England have been provided with in-depth guidance on how to detect, monitor and treat patients and for the past three years, have had to report on how well they are detecting and treating sepsis.
Celia Ingham Clark of NHS England, said an emphasis had been placed on improving how suspected cases are diagnosed by introducing clear screening protocols.
"It's important no to automatically give antibiotics to everyone, instead we want to identify the sickest patients and get them assessed and then quickly give them antibiotics."
Chadwick Lawrence's specialist team of clinical negligence lawyers have years of experience in medical negligence claims, providing support and guidance after life-changing events. Not only do we represent clients in Yorkshire, but because of our reputation we also represent clients nationally.
If you believe that you or a relative may have been injured as a result of clinical/medical negligence, please call for free legal advice from our medical negligence solicitors on the freephone number below.
Posted by Karen Motley, Clinical Negligence Department, Chadwick Lawrence LLP (tonymay@chadlaw.co.uk ), medical negligence lawyers and clinical negligence solicitors in Huddersfield, Leeds, Wakefield and Halifax, West Yorkshire.
Freephone : 0800 304 738