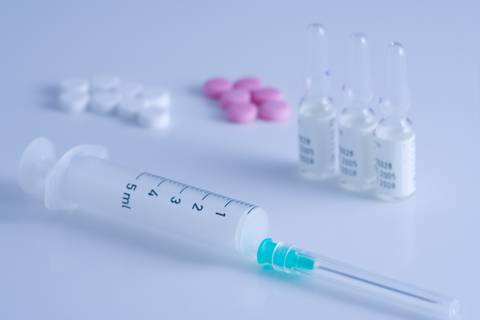 Giving children antibiotics for colds 'increases their chances of becoming ill in the future'
Giving children antibiotics for colds 'increases their chances of becoming ill in the future'
A study has suggested that antibiotics should not be prescribed to children for the treatment of coughs and cold as it increases their chance of becoming ill in the future.
The research undertaken by scientists at the University of Oxford showed that pre-school children are a third more likely to visit a doctor if they have been prescribed more than two courses of antibiotics in the previous 12 months, primarily because antibiotics destroy beneficial bacteria that can help young children fight off other pathogens and infections.
The taking of antibiotics also increases the number of drug-resistant bacteria carried by a child, which means that future courses of the drugs may not be effective.
Oliver van Hecke, study author, said "When children receive more antibiotics, their likelihood of re-consulting a health professional is affected and increases clinical workload, even though the majority of respiratory tract infections in children are viral, self-limiting and would not be expected to have benefited from antibiotic treatment."
Professor Helen Stokes-Lampard of the Royal College of GPs, said "GPs are acutely aware of the potential dangers of prescribing antibiotics when they are not absolutely necessary and how this can contribute to growing resistance to these important drugs, which is a global concern.
"This research drives home hoe important it is for patients – and particularly the parents of young children – to understand that antibiotics do not work for every infection and should not be prescribed for the most common childhood conditions such as colds, coughs, ear infections or sore throats, which are usually caused by viruses."
Chadwick Lawrence's specialist team of clinical negligence lawyers have years of experience in medical negligence claims, providing support and guidance after life-changing events. Not only do we represent clients in Yorkshire, but because of our reputation we also represent clients nationally.
If you believe that you or a relative may have been injured as a result of clinical/medical negligence, please call for free legal advice from our medical negligence solicitors on the freephone number below.
Posted by Karen Motley, Clinical Negligence Department, Chadwick Lawrence LLP (tonymay@chadlaw.co.uk ), medical negligence lawyers and clinical negligence solicitors in Huddersfield, Leeds, Wakefield and Halifax, West Yorkshire.
Freephone : 0800 304 738