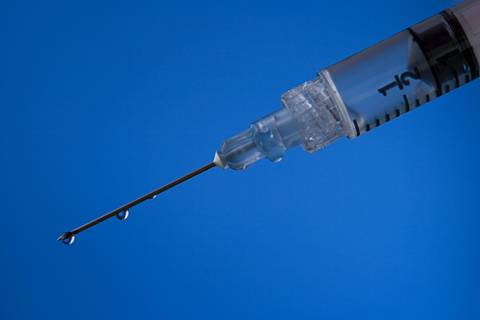 HIV eliminated from entire genome of lab mice for first time ever
Scientists have eradicated HIV from the total genome of laboratory mice using gene-editing and a slow-acting drug.
The accomplishment may suggest that this two-pronged technique could lead to the first worldwide cure in humans and human clinical trials are anticipated to begin next summer.
Only two people have ever been cured of HIV. In both cases, the patients had terminal blood cancer and went through a high risk bone marrow transplant, which obliterated both diseases. However, besides the requirement that the patient has both HIV and cancer, this technique has not worked on anyone else, and it has proven fatal in some cases.
This news, following research led by a gene-editing and HIV expert in the States, is the culmination of a five year project, involving the use of a slow-acting drug called LASER ART, which corners the virus, and is followed by CRISPR Cas9 gene-editing, which blitzes it.
Dr Howard E Gendelman, Director of the Center for Neurodegenerative Diseases at the University of Nebraska Medical Center, said "We didn't believe it. We thought it was a fluke, a problem with the graphs that the cells carrying HIV had died; that our assay system was wrong.
He went on to say "It was only after we repeated it a couple of different times" that they accepted their trials had been a success.
Dr Paul Freemont of the Centre for Synthetic Biology and Innovation, Imperial College London, said "This is an exciting study showing that it might be possible to use a chemical and genetic editing therapy in combination to eliminate HIV permanently from infected cells.
"HIV is very clever in that it embeds its own genetic code into cells which when activated can make more virus, and so methods to both kill active viruses and also eliminate HIV genetic code in infected cells are needed.
"However, it is still an open question as to whether such an approach would work in humans, particularly off-target effects."
Chadwick Lawrence's specialist team of clinical negligence lawyers have years of experience in medical negligence claims, providing support and guidance after life-changing events. Not only do we represent clients in Yorkshire, but because of our reputation we also represent clients nationally.
If you believe that you or a relative may have been injured as a result of clinical/medical negligence, please call for free legal advice from our medical negligence solicitors on the freephone number below.
Posted by Tony May, Partner/head of Clinical Negligence Department, Chadwick Lawrence LLP (tonymay@chadlaw.co.uk ), medical negligence lawyers and clinical negligence solicitors in Huddersfield, Leeds, Wakefield and Halifax, West Yorkshire.
Freephone : 0800 304 738