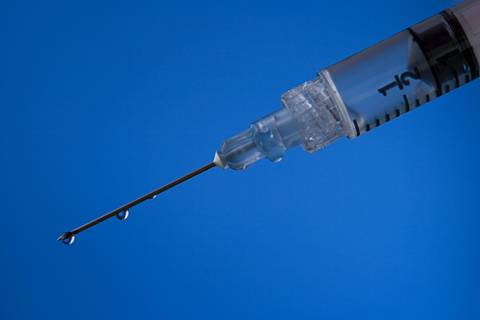 Minister considers compulsory immunisation to boost England's vaccination levels
Health secretary Matt Hancock has indicated that he is prepared to look into 'all options' to increase vaccination levels in England, including considering a compulsory immunisation programme.
According to charity Unicef, over 500,000 children in the UK remained unvaccinated against measles from 2010 to 2017, and earlier this year NHS England warned that 'vaccination deniers' were gaining momentum through social media platforms.
The health secretary spoke in response to a report in The Times which claimed that nearly 40,000 parents in the UK had joined an online group campaigning for children to remain unimmunised against potentially fatal illnesses.
This also comes at a time when in England, the proportion of children receiving the MMR (Measles, Mumps and Rubella) jab by the time of their fifth birthday, has dropped in the last four years to 87.2%. The World Health Organisation have deemed an uptake of 95% to be necessary to protect a population from a disease.
Speaking about the issue, Mr Hancock said "Failure to vaccinate when there isn't a good reason is wrong. These people who campaign against vaccinations are campaigning against science – the science is settled.
"I don't want to have to reach the point of compulsory vaccination, and I don't think we are near there, but I will rule nothing out."
"Vaccination is good for you, good for your child, good for your neighbour and your community."
Chadwick Lawrence's specialist team of clinical negligence lawyers have years of experience in medical negligence claims, providing support and guidance after life-changing events. Not only do we represent clients in Yorkshire, but because of our reputation we also represent clients nationally.
If you believe that you or a relative may have been injured as a result of clinical/medical negligence, please call for free legal advice from our medical negligence solicitors on the freephone number below.
Posted by Karen Motley, Clinical Negligence Department, Chadwick Lawrence LLP (tonymay@chadlaw.co.uk ), medical negligence lawyers and clinical negligence solicitors in Huddersfield, Leeds, Wakefield and Halifax, West Yorkshire.
Freephone : 0800 304 738