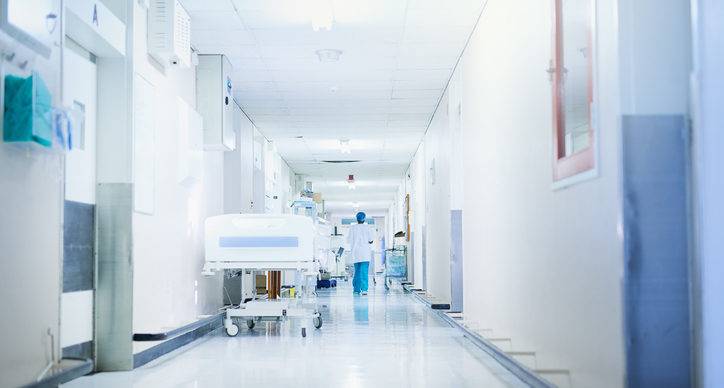 NHS trust ordered to make immediate improvements to patient safety
The Care Quality Commission have imposed urgent enforcement powers on Oxford University Hospitals NHS Foundation Trust, ordering them to make immediate improvements to their leadership and safety
The trust's previously 'good' rating was downgraded to 'requirements improvement', following inspections from the CQC from November to January.
The trust's management were inspected, as well as emergency and urgent care, surgery, maternity, medical care and gynaecology services.
Following the inspections, concerns were raised around patients' privacy in the operating department of the John Radcliffe Hospital and an action plan to mitigate risks of infection were insisted on.
The inspection also concluded that the trust's leadership team were lacking and pointed out a lack of expertise at board level.
It also said that demand at the emergency department "frequently outstripped the availability of appropriate clinical spaces" and waiting times "were not always meeting national standards."
Dr Nigal Acheson, chief inspector of hospitals at the CQC, said "We have placed urgent conditions on the trust's registration to ensure these improvements do take place.
"We will remove those conditions when we are satisfied that the trust has made sufficient progress to provide the quality of the services that its patients are entitled to expect."
Chadwick Lawrence's specialist team of clinical negligence lawyers have years of experience in medical negligence claims, providing support and guidance after life-changing events. Not only do we represent clients in Yorkshire, but because of our reputation we also represent clients nationally.
If you believe that you or a relative may have been injured as a result of clinical/medical negligence, please call for free legal advice from our medical negligence solicitors on the freephone number below.
Posted by Karen Motley, Clinical Negligence Department, Chadwick Lawrence LLP (tonymay@chadlaw.co.uk ), medical negligence lawyers and clinical negligence solicitors in Huddersfield, Leeds, Wakefield and Halifax, West Yorkshire.
Freephone : 0800 304 738