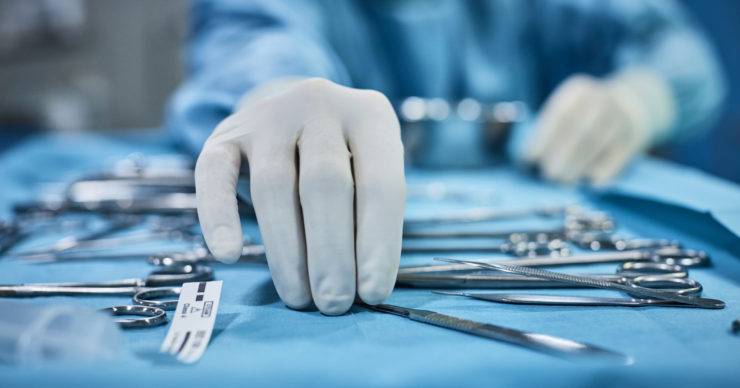 North East hospital patient almost given prosthetic knee on wrong leg
A report has confirmed that a patient at South Tyneside District Hospital, was almost given a prosthetic knee for the wrong leg, and another patient at a nearby hospital had surgery on their elbow instead of their wrist.
The so-called 'never event' procedures are being investigated by the NHS.
South Tyneside and Sunderland NHS Foundation Trust, the trust responsible for both hospitals, has apologised, stressing that no patient came to serious harm.
'Never events' is the phrase used within the NHS to describe serious but preventable mistakes.
The trust's medical director, Shaz Wahid, said "No patient came to any serious harm in relation to the three never events and all have received a full apology.
"Although never events are extremely rare and should never happen, there are risks associated with healthcare and we continue to raise awareness amongst our staff of the systems and safeguards we have in place to prevent similar events occurring again."
The investigations are ongoing and updates will be reported back through the clinical commissioning group's serious incident panel.
Chadwick Lawrence's specialist team of clinical negligence lawyers have years of experience in medical negligence claims, providing support and guidance after life-changing events. Not only do we represent clients in Yorkshire, but because of our reputation we also represent clients nationally.
If you believe that you or a relative may have been injured as a result of clinical/medical negligence, please call for free legal advice from our medical negligence solicitors on the freephone number below.
Posted by Karen Motley, Clinical Negligence Department, Chadwick Lawrence LLP (tonymay@chadlaw.co.uk ), medical negligence lawyers and clinical negligence solicitors in Huddersfield, Leeds, Wakefield and Halifax, West Yorkshire.
Freephone : 0800 304 738