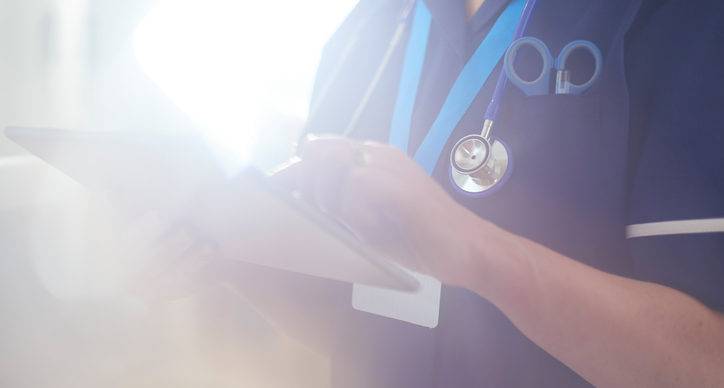 Research suggests one in eight US nurses take medication to stay awake, adding that 'exhausted staff responsible for thousands of fatal errors in hospitals'
Although the study focussed primarily on nurses in the US, it comes at a time of an increasing shortage of staff in the NHS, with the profession's long hours being blamed by many.
The study of over 1,000 nurses in the US found that 13 per cent relied on prescription medication to stay awake during their shift, also revealing that 31 per cent of those surveyed suffered from chronic insomnia.
As well as struggling to remain alert, over a quarter of the nurses involved in the study said that they took sleeping pills to help them to sleep, and nearly half had an average of 6.6 hours of sleep a night, compared to 28 per cent of the US public.
The researchers warned that fatigued staff may be responsible for some of the 100,000 deaths in US hospitals that occur every year as a result of hospital errors.
Dr Francis Christian, lead researcher, said of the study, "We were surprised by the number of nurses potentially suffering from common sleep disorders, most notably, chronic insomnia and shift-work disorder.
"Recognition needs to take place so we can screen appropriately and make scheduling modifications to help alleviate the burden of shift work and disorder among nurses."
Official figures have revealed that over 200,000 nurses have resigned from the NHS in the last nine years. Although common reasons were relocation or retirement, the biggest category was an unknown reason, believed to be due to the long hours nurses have to work.
Chadwick Lawrence's specialist team of clinical negligence lawyers have years of experience in medical negligence claims, providing support and guidance after life-changing events. Not only do we represent clients in Yorkshire, but because of our reputation we also represent clients nationally.
If you believe that you or a relative may have been injured as a result of clinical/medical negligence, please call for free legal advice from our medical negligence solicitors on the freephone number below.
Posted by Karen Motley, Clinical Negligence Department, Chadwick Lawrence LLP (tonymay@chadlaw.co.uk ), medical negligence lawyers and clinical negligence solicitors in Huddersfield, Leeds, Wakefield and Halifax, West Yorkshire.
Freephone : 0800 304 738