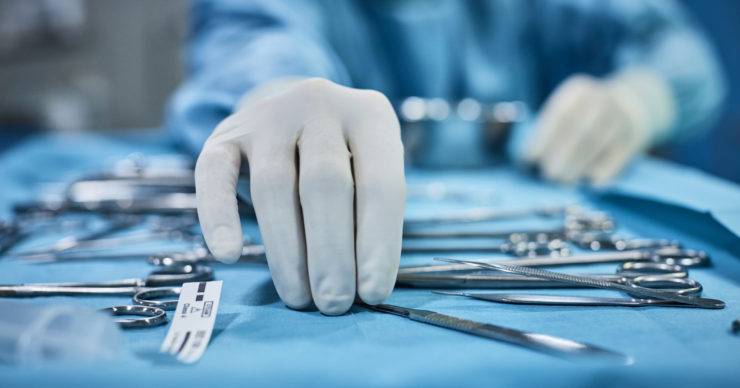 Smart sensors created to 'listen' to healing wounds
Smart sensors created to 'listen' to healing wounds
A new technique is being developed at Heriot-Watt University in Edinburgh whereby tiny electronic sensors are being created to listen to how a wound is healing without having to disturb dressings.
Wound care currently costs the health services in the UK billions of pounds each year and although some types of specialist wound dressings are available, the usual method of assessing the healing of a wound is to remove the bandages to take a look.
Dr Michael Crichton, assistant professor in biomedical engineering at Heriot-Watt, says he wants to bring data into the practice. "If we can put a sensor on the surface of the tissue, around a wound or across a wound, can we actually measure what's happening?
"If we can do that, that will tell us if a wound is likely to be going in one way or another.
"And if we can measure it over time, then we don't need to keep on open up a wound and saying 'Is it getting better or is it getting worse?'."
The two year project is being assisted by the Engineering and Physics Sciences Research Council.
Dr Jenna Cash, specialist in wound healing immunology at Edinburgh University and also involved in the research, said "Our work on the immunological response during healing is reflected in mechanical changes.
"Anything that combines these has the potential for new therapies."
This therapy may also have a larger impact as the treatment of cancers and damaged organs may one day also be assisted by the ability of science to eavesdrop on our bodies.
Chadwick Lawrence's specialist team of clinical negligence lawyers have years of experience in medical negligence claims, providing support and guidance after life-changing events. Not only do we represent clients in Yorkshire, but because of our reputation we also represent clients nationally.
If you believe that you or a relative may have been injured as a result of clinical/medical negligence, please call for free legal advice from our medical negligence solicitors on the freephone number below.
Posted by Karen Motley, Clinical Negligence Department, Chadwick Lawrence LLP (tonymay@chadlaw.co.uk ), medical negligence lawyers and clinical negligence solicitors in Huddersfield, Leeds, Wakefield and Halifax, West Yorkshire.
Freephone : 0800 304 738