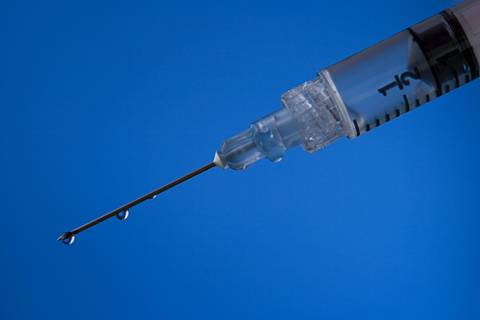 Supercharging donated white blood cells could treat late-stage sepsis
Researchers at Ohio State University say injecting patients with supercharged white blood cells could be the key to fighting sepsis.
Scientists who conducted the research were able to 'significantly' reduce bacteria in the blood of mice within a day of them receiving the experimental treatment.
The bacteria was destroyed through a second dose of the donated white blood cells, which had extra infection-fighting abilities.
Sepsis is common complication for hospital patients and if not caught early can prove fatal. The illness causes the body to overact to an infection and the immune system starts to destroy its own organs. It can be difficult to detect due to its general flu-like symptoms and can progress to a fatal stage in just a matter of hours.
This therapy is targeted at patients with late-stage sepsis, for which the researchers say there has been no new effective treatment for several years.
Study leader Yizhou Dong, said "There hasn't been an effective treatment for late-stage sepsis for a long time. We're thinking this cell therapy can help patients who get to the late stage of sepsis.
"In the clinic, we believe this could be used in combination with current intensive care treatment for sepsis patients."
Chadwick Lawrence's specialist team of clinical negligence lawyers have years of experience in medical negligence claims, providing support and guidance after life-changing events. Not only do we represent clients in Yorkshire, but because of our reputation we also represent clients nationally.
If you believe that you or a relative may have been injured as a result of clinical/medical negligence, please call for free legal advice from our medical negligence solicitors on the freephone number below.
Posted by Tony May, Partner/head of Clinical Negligence Department, Chadwick Lawrence LLP (tonymay@chadlaw.co.uk ), medical negligence lawyers and clinical negligence solicitors in Huddersfield, Leeds, Wakefield and Halifax, West Yorkshire.
Freephone : 0800 304 738