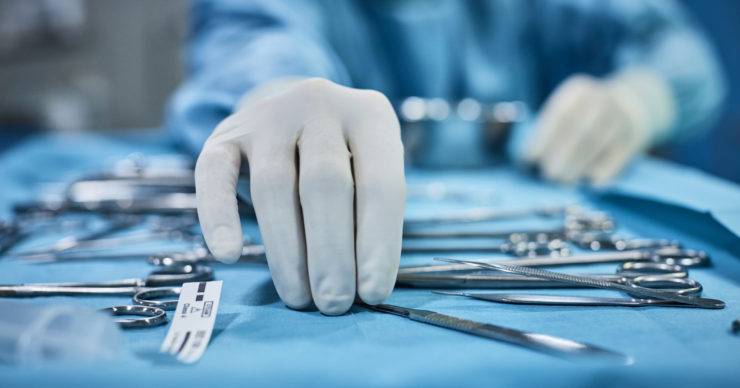 Wound care breakthrough could put stop to diabetes amputations
Over 8,000 lower leg, foot and toe amputations are carried out by the NHS each year due to diabetes, and this figure is rising thanks to an increase in type 2 diabetes, rates of which have doubled in the last 20 years.
However, a breakthrough in wound care technology could put a stop to this increase.
Scientists have developed and trialled a transparent patch which is made from patients' blood cells, which may assist with the healing of the ulcers that lead to leg or foot amputations.
The treatment, named LeucoPatch, has been used in trials at over 200 hospitals throughout Europe. It involves taking a small measure of blood from the patient's arm, the blood is placed in a container and goes through a centrifugation process. The red cells sink to the bottom of the container and the white cells rise to the top.
The process also separates out fibrin, which forms a mesh-like substance and which can be used as a scaffold for wounds, allowing blood to clot onto it and form a scab so that healthy new skin cells can start to develop.
The fibrin is pressed into a semi-solid patch, which also contains white blood cells, which help to kill bacteria, and platelets which help with the clotting process.
The patch is placed onto the wound and covered with a loose dressing. It starts to break down after around a week and is then replaced with another patch, and the process is repeated until the wound has healed.
The trial studied over 260 patients with hard-to-heal diabetic foot ulcers. 50 per cent were treated with the new LeucoPatch and 50 per cent received standard treatment.
In the LeucoPatch group, over a third of patients saw their wounds heal completely, compared with a fifth in the standard treatment group.
They also healed faster with more patients symptom-free after just three months of treatment.
Although the treatment is only currently available in the UK through clinical trials, depending on their success and cost, it may become available through the NHS.
Head of care at Diabetes UK, Dan Howarth, said "More than 160 diabetes-related amputations happen every week in the UK, so anything that has the potential to reduce this shocking number is welcomed."
Chadwick Lawrence's specialist team of clinical negligence lawyers have years of experience in medical negligence claims, providing support and guidance after life-changing events. Not only do we represent clients in Yorkshire, but because of our reputation we also represent clients nationally.
If you believe that you or a relative may have been injured as a result of clinical/medical negligence, please call for free legal advice from our medical negligence solicitors on the freephone number below.
Posted by Karen Motley, Clinical Negligence Department, Chadwick Lawrence LLP (tonymay@chadlaw.co.uk ), medical negligence lawyers and clinical negligence solicitors in Huddersfield, Leeds, Wakefield and Halifax, West Yorkshire.
Freephone : 0800 304 738