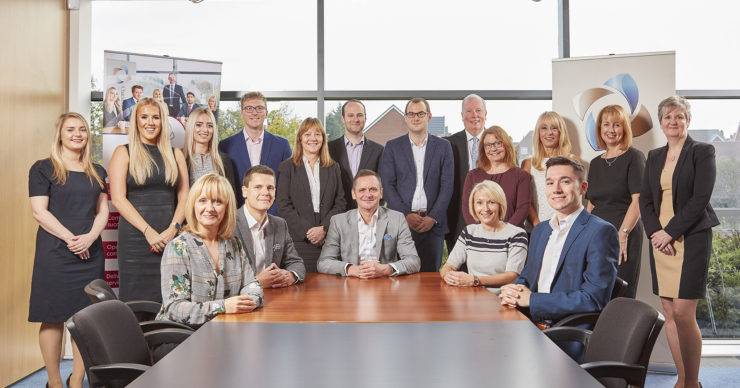 Chadwick Lawrence Launch New HR and Employment Law Offering, BoxHR
The Employment Law team at Chadwick Lawrence has, this November, launched a rebranded human resources and employment law support offering, BoxHR.
Following significant growth within the team at the Yorkshire based legal firm and an ever-increasing range of services being offered to clients, an opportunity was seized on to develop the offering provided by the firm, and adapt this to the changing needs of businesses.
Whilst BoxHR is a key solution for businesses of any size, one significant aspect of the rebranded service involves the provision of a virtual HR department. This is aimed at supporting those businesses who perhaps cannot justify the cost of a full-time HR Manager, but nevertheless need support in HR systems, administration and strategic issues.
Crucially, the team is able to provide both extensively experienced HR consultants, and also the backup of a team of employment lawyers to fully protect the business. Add to this the option of bolting on legal expenses insurance, HR software, training programmes, bespoke support on projects such as GDPR, and litigation experience, the service offering is truly comprehensive and unique.
Aside from the service offering itself being flexible, the team is keen to promote flexibility in pricing. Unlike many consultancy firms, BoxHR clients are not tied into significant contracts and can engage with the team on an annual or monthly basis, or even for ad hoc queries should the need arise.
The BoxHR rebrand also follows significant recruitment into the team as well as the upskilling of existing staff members to bolster the service provided to clients. The team now consists of 14 advisers across employment law and HR and is set to grow even further as the service progresses. Some of the new staff who have joined the team include Paralegals Harvey Blake and Leah Williams along with HR Assistants Charlotte Adey.
"We're already delivering a number of bespoke projects to clients covering both employment law advice and HR management," commented Daniel Krigers, Partner and Head of Employment at Chadwick Lawrence. "Bringing the full service offering together into a flexible package gives our clients the freedom to decide what they want and how they want it to be delivered.
"We have no interest in tying our clients into lengthy contracts. Time and time again we see not only national firms but also very local consultancies demanding three or even five-year subscriptions; this demonstrates a desire to put revenue before the client experience. We have confidence in offering flexibility to our clients which ultimately results in loyalty, retention and many fantastic long-term relationships. Most importantly, we offer commercial, decisive, solicitor led advice to our clients so they can make the best decisions for their business."