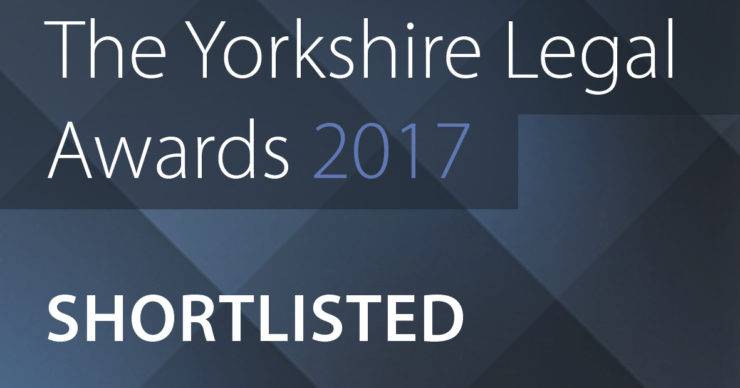 Chadwick Lawrence Shortlisted For Yorkshire Legal Awards 2017
Yorkshire's Legal People are thrilled to announce that they have been shortlisted for two awards at this year's Yorkshire Legal Awards.
The law firm has been shortlisted for Law Firm of the Year (11-30 Partners) in recognition of their growth and success in regional markets. This shortlisting identifies the performance of the firm as a whole and the innovative measures contributing to its success. The firm will be judged on their dedication to development and welfare of staff, client initiatives that set the firm apart, their contribution to the legal community, contribution to the community outside of the legal sector and the training initiatives and accreditations received within the last 12 months.
In addition to this nomination, partner Steven Bonfield has also been nominated for Partner of the Year. This shortlisting acknowledges his excellent contribution towards the success of the firm in the last 12 months and his dedication to his clients.
The Yorkshire Legal Awards take place on 12th October at New Dock Hall in Leeds and are organised by Barker Brooks Communications, publishers of Leeds & Yorkshire Lawyer Magazine. The evening will see the gathering of the region's legal community to celebrate a year of great achievements across a wide range of departments and firms.
Managing Partner, Neil Wilson, commented: "The recognition and shortlisting for a Yorkshire Legal Award is an achievement in itself, so it delights me that our firm has been recognised for not one but two awards this year.
"I would like to take this opportunity to thank the team at Chadwick Lawrence for continuing to deliver outstanding services to our clients, and these nominations are a reflection of the dedication of the firm to a wider contribution to not only the legal community, but also to the region of Yorkshire as a whole."