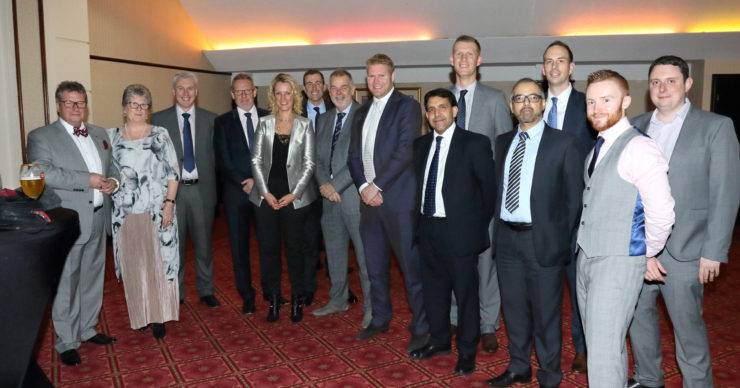 Chadwick Lawrence Sponsor Wakefield Hospice Sporting Dinner
Various members of the Litigation department at Chadwick Lawrence attended the Wakefield Hospice Sporting Dinner at the Cedar Court Hotel in Wakefield on the 14th November, 2017.
The night was hosted by the ever popular Malcom Lord, who introduced a number of key speakers to attendees. These speakers included former England cricketers Matthew Hoggard MBE and Geoff Miller OBE.
Chadwick Lawrence's Peter Harling, Josh Smith, Stuart Murray, Kumer Ali and Paul Marshall were pleased to host: Louise Woolard of Louise Woolard LLP, Ian Whitfield, Luke Brough of Booth & Co, Paul and Mary Hawkesworth of Cutwel, Tim Williams of Miller Homes and Manaf Ahmed of MSF Associates.
Josh Smith, Associate in the Litigation team at Chadwick Lawrence had this to say about the night "Chadwick Lawrence were once again pleased to be one of the main sponsors at The Wakefield Hospice Sporting Dinner that was held at Cedar Court Hotel in Wakefield on the evening of 14th November 2017. The event is always very successful and is run for a very worthwhile cause."
Wakefield Hospice is a purpose-built specialist palliative care unit that opened in April 1990 providing inpatient care, a Day Therapy Unit, bereavement support and education.