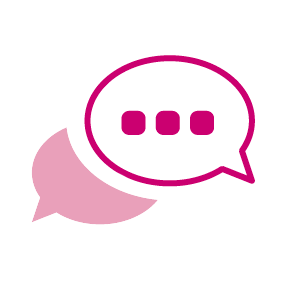 Chadwick Lawrence has significant expertise in advising individuals who find themselves in a situation where they have been subjected to adverse online activity. When they find themselves in these situations, they need quick and reliable legal advice.
The Team's expertise covers advice in respect of defamation, privacy, breach of confidence, data protection and harassment.
Often, the team at Chadwick Lawrence work with a number of third party organisations, adopting an all round approach to resolving disputes. The team at Chadwick Lawrence also have experience of advising individuals in respect of pre-publication material, carrying out risk assessment analysis, prior to publication of material that may expose the publisher to some form of adverse legal action. We are able to advise both pre or post publication of material, regardless of platform.
The Team
The Media Law Team at Chadwick Lawrence is lead by Asma Iqbal and Joshua Smith, who both have significant high level litigation experience, meaning that the team is able to effectively advise clients at both the pre-litigation stage and also at the Court proceedings stage, should it be necessary to issue formal Court proceedings. The team prides itself on offering a bespoke service to each client and testimonials provided to the team state that their approach is discreet, personal and commercially focused.
The team prides itself on adopting a client centred approach to resolving disputes. Client's objectives are assessed and managed from an early point in time and they are also always in control of their legal spend. Chadwick Lawrence has experience of working with third party funders to explore alternative methods of funding, as well as exploring conditional fee agreements (CFAs). Not every case is suitable for these types of funding but the team at Chadwick Lawrence are able to explore this with you, them having the appropriate connections to allow this to happen.
Clients are provided with pricing options at the outset and continually throughout matters, so they remain in control of legal spend. An innovative approach is taken to pricing, thereby allowing clients to choose the best method of funding, applicable to their personal circumstances.
The team speaks to clients in plain English, in a language that they can understand. Clients expect law firms to be able to act within the law, but the team at Chadwick Lawrence believe that what sets them apart, is their ability to effectively manage client relations, at what can be a very serious stage in an individual's life.