Gynaecology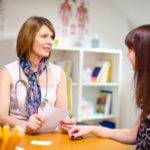 Our specialist team of clinical negligence solicitors at Chadwick Lawrence have been successful in claims for our clients who have suffered an injury due to negligence of Gynaecologists and would like to make Gynaecologist Negligence Claims.
Gynaecology is the medical and surgical treatment of conditions of the female reproductive organs and fertility. Claims commonly arise further to injuries sustained through gynaecological surgery. Gynaecological procedures and care that can be performed negligently include:
Failure to carry out appropriate screening, such as cervical smears or failure to detect abnormalities in smears or other investigations or scans
Failure to diagnose gynaecological cancers
Failure to consider storage of eggs prior to cancer treatment
Failure to treat infection resulting in infertility
Laparoscopic sterilisation – a permanent method of female sterilisation
Dilation and Curettage (D&C), which is the scraping of the lining of the uterus
Hysterectomy, which is the removal of the uterus and the cervix, (including total abdominal hysterectomy, vaginal hysterectomy and laparoscopic hysterectomy)
Surgery to the ovaries and fallopian tubes
Pelvic floor repairs. The pelvic floor supports the pelvic organs, (including the bladder, intestines and the womb) and the maintenance of continence, which is control of the bladder and bowel. The pelvic floor can become weakened due to childbirth, ageing, or hysterectomy. A surgical procedure can help to strengthen the pelvic floor.
The injuries and resulting problems can include:
Urinary Incontinence or retention following surgery
Unnecessary hysterectomy or injury to the ovaries or fallopian tubes following the birth of a child or following negligent surgery
Injury to the bowel or bladder during a hysterectomy or other gynaecological surgery
Infertility or sub fertility
Premature menopause
Delay in diagnosing gynaecological cancers including cervical cancer, womb cancer and ovarian cancer. Any delay in diagnosing a condition can have devastating consequences and in cancer cases can alter the type of treatment required, affect the quality of life, cause infertility and reduce life expectancy.
If you believe you may have a gynaecological negligence claim, please contact our specialist no win no fee medical negligence lawyers.