Ear, Nose & Throat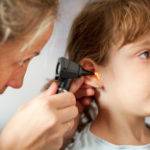 Ear, Nose and Throat (ENT) is a specialism dealing with treatment and surgery for disorders and conditions of the ear nose and throat and associated areas of the head and neck. Our specialist medical negligence solicitors at Chadwick Lawrence have successfully helped our clients in compensation claims for a wide range of ear, nose and throat medical negligence claims following  ENT problems, procedures and surgery.
Ear, Nose and Throat medical negligence claimsENT cases we have dealt with have included damage to the facial nerve during surgery, damage to the bones beneath the eye socket during endoscopic sinus surgery and delays in diagnosing and treating ENT or head and neck cancers including, salivary gland tumours, oral tumours such as tumours of the tongue, tumours of the larynx, thyroid and nasopharyngeal tumours.
If you believe that you or a member of your family may have sustained injury as a result of ENT medical negligence or negligent ENT surgery, please contact our expert no win no fee clinical negligence solicitors.