General Practitioner (GP)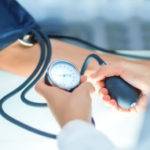 General Practitioners (GPs) are expected to see patients with a wide range of conditions of varying urgency, form a diagnosis or suspected diagnosis quickly and then either arrange investigations and treat the condition themselves or refer the patient to hospital for investigations and specialist care. Their job is challenging and frequently performed under pressure of time. However, the patient is still entitled to a reasonable level of care and at Chadwick Lawrence our specialist clinical negligence solicitors have successfully helped their clients through many claims against General Practitioner Medical Negligence.
The main problems usually involve delay in referring patients to hospital specialists, failure to arrange admissions to hospital, failure to properly examine a patient, or failure to treat conditions due to GPs missing important signs or symptoms of ill health or failing to listen to the patient's complaints of symptoms.
We have supported our clients through a wide variety of successful General Practitioner Medical Negligence compensation claims including:
Failure to refer patients to hospital or investigate symptoms of colorectal cancer, including rectal bleeding, change in bowel habit and long term unexplained anaemia, resulting in a delay in diagnosis and treatment
Failure to recognise conditions such as congenital hip dysplasia and slipped femoral epiphysis and delay in referring to hospital
Failure to refer children to hospital with classic signs and symptoms of meningitis
Failure to refer patients to hospital for unstable angina, having failed to properly interpret symptoms and an ECG trace
Failure to appropriately treat or refer patients with serious infections, (such as clostridium difficile or gas gangrene) to hospital resulting in necrosis, life threatening illness, muscle loss and severe scarring, amputation of a foot or leg.
Delays in referring patients with symptoms of cancer and other conditions to hospital
Failure to monitor a hypertensive patient's blood pressure during a lengthy period of treatment with medication resulting in renal failure requiring dialysis and eventually leading to death.
Failure to urgently refer patients with signs and symptoms of cauda equina syndrome to hospital
Failure to advise certain potential cauda equina syndrome patients to look out for certain "red flag" symptoms, which would require urgent attendance at hospital
Failure to recognise possible symptoms of tendon injuries such as ruptured Achilles tendon with failure to carry out appropriate diagnostic tests and delay in referring to hospital for urgent treatment.