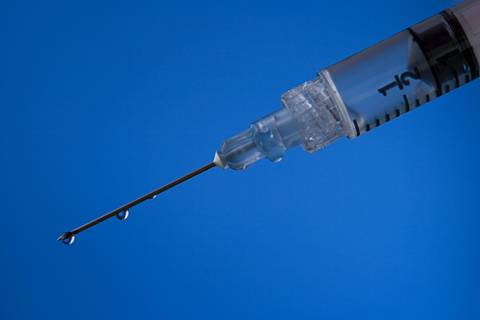 Biggest NHS flu winter vaccination campaign underway
Nearly half the UK population, around 30 million people, are being offered the flu vaccine this winter, the biggest campaign the NHS has seen.
For the first time, all primary school pupils are also being offered the vaccination free of charge.
As well as children (considered super-spreaders) pregnant women, the over 65s and people with existing illnesses will also be offered the vaccine.
Professor Jonathan van Tam, England's deputy medical officer, said there had been "robust" planning and he was confident that those who chose not to be vaccinated would not run into problems.
He went on to say "We do recognise it is an extraordinary year – that is why we have taken the steps we have."
However, he also dismissed suggestions the UK was due a bad flu season. Australia has been reported to have struggled with its flu season and it is suggested that the UK could follow suit.
Public Health England's Professor Yvonne Doyle, urged people to come forward for the vaccine, adding "Some people think the flu is like the common cold. It's not. It can be a really serious illness and can be deadly for some."
Health Protection England's Dr Jim McMenamin, said "Getting the vaccine only takes a few minutes and helps to provide protection from flu for around a year."
Chadwick Lawrence's specialist team of clinical negligence lawyers have years of experience in medical negligence claims, providing support and guidance after life-changing events. Not only do we represent clients in Yorkshire, but because of our reputation we also represent clients nationally.
If you believe that you or a relative may have been injured as a result of clinical/medical negligence, please call for free legal advice from our medical negligence solicitors on the freephone number below.
Posted by Tony May, Partner/head of Clinical Negligence Department, Chadwick Lawrence LLP (tonymay@chadlaw.co.uk ), medical negligence lawyers and clinical negligence solicitors in Huddersfield, Leeds, Wakefield and Halifax, West Yorkshire.
Freephone : 0800 304 738