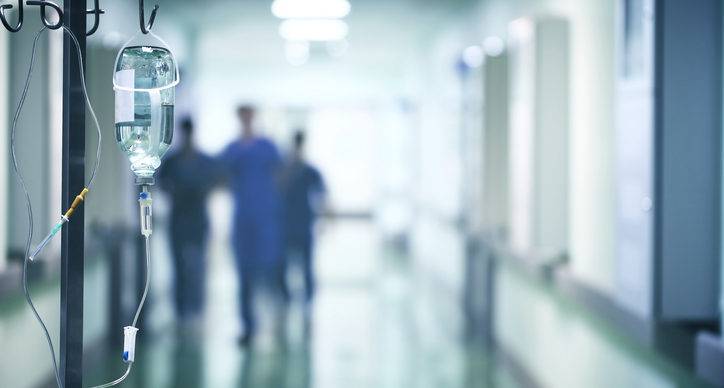 Cancer breakthrough in discovery of 'helper' cells directly targeting tumours following immunotherapy
Increasingly effective cancer treatments may be on the horizon following research into how tumour-killing cells are switched on.
In recent years, doctors have been using CAR T-cell therapy on blood cancer patients whereby tumour cells have been directly targeted by some immune cells. It has been known during this time that CD4+ T cells, also known as 'helpers' as they transport vital nutrients, begin to aggressively fight cancers following the treatment.
However, exactly how their powers were released had remained a mystery until this point.
In a study involving the use of mice, researchers at University College London discovered two molecules were responsible for starting the killer activity, by boosting the levels of IL-2 and Blimp-1, which regulate immune cells, which spurred CD4+ T cells to begin attacking cancers.
They say the discovery paves the way for 'more effective' new cancer treatments that maximise CD4+ T cells' potential to fight the disease.
Cancer Research UK's research information manager Dr Emily Farthing, said "Research like this helps scientists better understand the intricacies of our immune system and how it can utilised to kill cancer cells.
"This work in the lab adds to growing evidence for the potential of immunotherapy and will hopefully lead to the development of more effective treatments for people affected by cancer."
Chadwick Lawrence's specialist team of clinical negligence lawyers have years of experience in medical negligence claims, providing support and guidance after life-changing events. Not only do we represent clients in Yorkshire, but because of our reputation we also represent clients nationally.
If you believe that you or a relative may have been injured as a result of clinical/medical negligence, please call for free legal advice from our medical negligence solicitors on the freephone number below.
Posted by Karen Motley, Clinical Negligence Department, Chadwick Lawrence LLP (tonymay@chadlaw.co.uk ), medical negligence lawyers and clinical negligence solicitors in Huddersfield, Leeds, Wakefield and Halifax, West Yorkshire.
Freephone : 0800 304 738