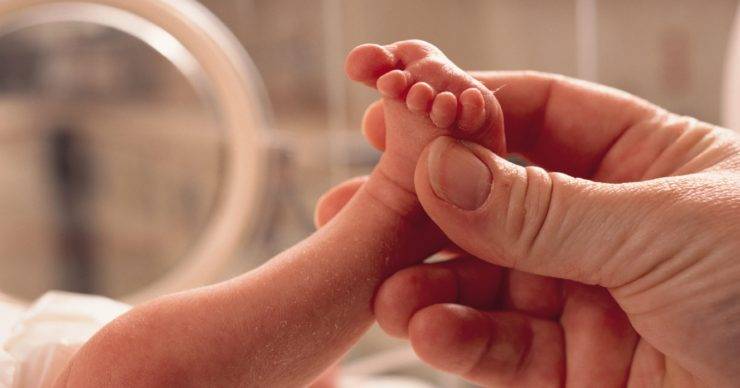 Inquiry into South Wales maternity unit baby deaths
Cwm Taf Health Board in South Wales are investigating 43 cases of 'adverse outcomes' following births, including twenty stillbirths and six neonatal deaths, over a two year period from 2016.
Interim director of nursing for the health board, Professor Angela Hopkins, said "We've undertaken a review to look at cases when the outcomes for pregnancies was a very sad stillbirth or complication of the pregnancy such as haemorrhage following birth.
"We want to offer families our commitment to providing a safe service going forward. In the cases we're identifying issues, we will be in touch with the families and supporting the family with an apology and redress system."
The health board have said they had been 'very challenged' to maintain staff numbers at satisfactory levels, and added that they were taking 'positive actions' to increase the strength of the workforce and were recruiting a further 15 midwives.
A spokesperson from The Welsh Government said "We are currently looking at ways we can provide support to strengthen the health board's maternity service, both in the immediate and longer term.
"The health secretary has spoken with the chair to discuss his concerns and is considering what further action to take."
The Royal College of Midwives' director in Wales, Helen Rogers, said "What is important is that any review is done as quickly as possible for the families and staff. We will be supporting our members through this process and we will await the results of the review."
Chadwick Lawrence's team of medical negligence lawyers have years of experience in high value and complex medical negligence compensation claims and have an excellent record. The team is led by Tony May, a specialist cerebral palsy and birth injury solicitor, who has over 20 years experience in handling cases in which babies have been brain damaged or sustained other injuries as a result of medical negligence. He and his team continue to represent many cerebral palsy children and young adults in medical negligence claims. Tony also acts as the Court of Protection Deputy for many of the cerebral palsy and brain damaged clients that he has represented, so we can continue to support you after your case is settled. Tony can be contacted by email on tonymay@chadlaw.co.uk. Alternatively, please call and speak to any of Chadwick Lawrence's specialist medical negligence Legal Aid and no win-no fee solicitors for free legal advice on the freephone number below.
Freephone: 0800 304 7382