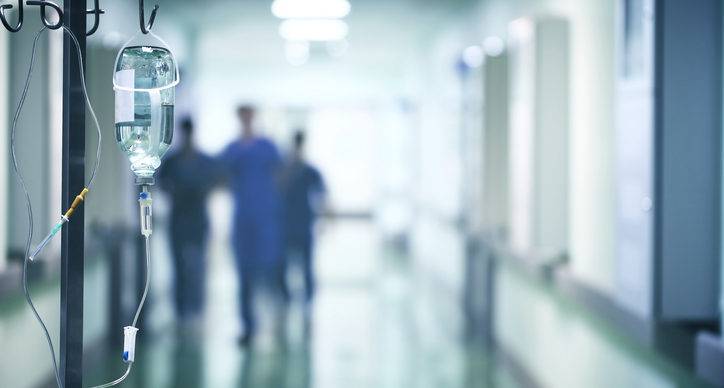 Leeds Hospitals Trust included in government pledge for hospital projects
The government has announced that it is planning billions for hospital projects across England, including a £2.7bn investment for six hospitals over five years, including Leeds Teaching Hospitals NHS Trust.
Under plans drawn up by health secretary Matt Hancock, the government has said £13bn will be spent on hospital projects, including revamping existing structures to improve facilities, or entirely new buildings.
Chris Hopson, chief executive of NHS Providers, said the commitments were "significant" and "particularly good news" for the six hospitals that would benefit directly from the funding.
However, he went on to say "It's not just these six hospitals who have crumbling' outdated, infrastructure – community and mental health trusts, ambulance services and other hospitals across the country have equally pressing needs."
The government hopes the investment will enable companies to raise money to run clinical trials, boost UK manufacturing and employ more industrial scientists.
Boris Johnson said of the investment "The UK has the best universities in the world and we have a proud history of scientific discovery from penicillin to sequencing the human genome. But too often we let another country commercialise this discovery.
"I want the lifesaving cancer treatments of tomorrow to say 'discovered and made in Britain'. That means allowing enough late stage capital to be mobilised so that these science discoveries do not have to go overseas to be commercialised."
Chadwick Lawrence's specialist team of clinical negligence lawyers have years of experience in medical negligence claims, providing support and guidance after life-changing events. Not only do we represent clients in Yorkshire, but because of our reputation we also represent clients nationally.
If you believe that you or a relative may have been injured as a result of clinical/medical negligence, please call for free legal advice from our medical negligence solicitors on the freephone number below.
Posted by Tony May, Partner/head of Clinical Negligence Department, Chadwick Lawrence LLP (tonymay@chadlaw.co.uk ), medical negligence lawyers and clinical negligence solicitors in Huddersfield, Leeds, Wakefield and Halifax, West Yorkshire.
Freephone : 0800 304 738