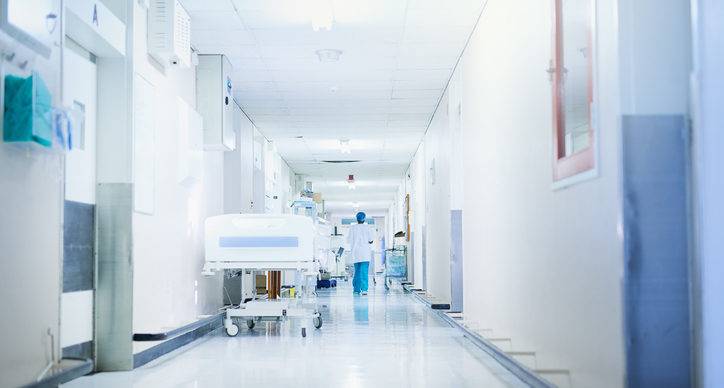 Medical breakthroughs 'put at risk' due to NHS pressure
Leading academics at the Academy of Medical Science have warned that future medical advances are being placed at risk as pressures within the NHS are hampering the ability of staff to take part in vital research.
The Academy said that the number of doctors involved in research had fallen while budgets had frozen and added that despite front line staff shortages, more priority still needed to be given to research.
The government have indicated that it was planning to invest more in research generally and the Academy said their wish to see funding double over the next five years to £18bn a year would help, but that NHS staff would need protected time to ensure they could take part in research.
Professor Sir Robert Lechler, president of the Academy, said research investment was "critical" and needed to be prioritised even at a time when the NHS was struggling with a shortage of doctors and nursing staff.
He went on to say "We are enjoying an exciting era of unprecedented medical discovery. Patients need us to convert this progress into new cures and better care."
The Academy's report said the NHS had played a crucial role in a number of important discoveries, including the link between smoking and lung cancer, as well as medical advances which led to progress on organ transplantation, the invention of MRI scanning and stem cell research.
A spokesperson for NHS England said that despite the pressures, research programmes in the health service were still increasing. "As NHS staffing expands further over the next five years, the opportunities for more research will increase."
Chadwick Lawrence's specialist team of clinical negligence lawyers have years of experience in medical negligence claims, providing support and guidance after life-changing events. Not only do we represent clients in Yorkshire, but because of our reputation we also represent clients nationally.
If you believe that you or a relative may have been injured as a result of clinical/medical negligence, please call for free legal advice from our medical negligence solicitors on the freephone number below.
Posted by Karen Motley, Clinical Negligence Department, Chadwick Lawrence LLP (tonymay@chadlaw.co.uk ), medical negligence lawyers and clinical negligence solicitors in Huddersfield, Leeds, Wakefield and Halifax, West Yorkshire.
Freephone : 0800 304 738