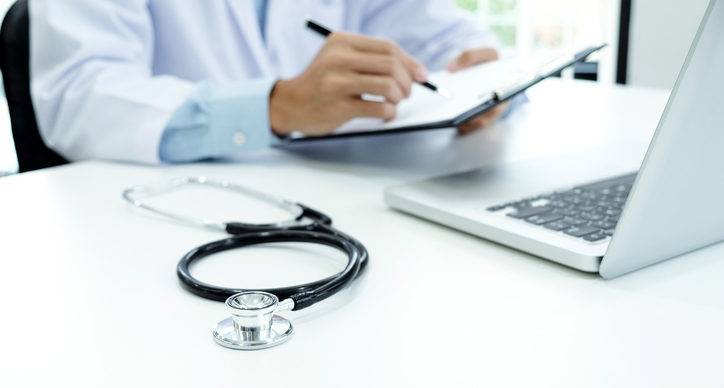 New study reveals cases of type 2 diabetes in Scotland have increased by 40% in ten years
Figures released by campaign group Diabetes Scotland show the number of people diagnosed with type 2 diabetes in Scotland has increased by 40% in ten years, with cases rising from 190,772 in 2008 to 267,615 in 2018.
It is also believed that there are an estimated 26,347 people living with the condition who have yet to be diagnosed.
People with type 2 diabetes are twice as likely to die early than those without the condition, a common complication being heart disease which can lead to a premature death, with overweight people being particularly affected.
Angela Mitchell, Diabetes Scotland's national director, said the figures confirmed the condition was now "an urgent public health crisis."
She went on to say "Solving the crisis depends on decisive action led by both the UK and Scottish governments, supported by industry and delivered across our society.
"We must create healthy environments which support people to make healthy choices. This includes mandating industry to make food and drinks healthier and addressing the marketing and promotion of unhealthy foods.
"We welcome the action from the Scottish government in developing the Type 2 Diabetes Framework, but we must ensure that there is long-term support for people in Scotland to live healthier lives."
Chadwick Lawrence's specialist team of clinical negligence lawyers have years of experience in medical negligence claims, providing support and guidance after life-changing events. Not only do we represent clients in Yorkshire, but because of our reputation we also represent clients nationally.
If you believe that you or a relative may have been injured as a result of clinical/medical negligence, please call for free legal advice from our medical negligence solicitors on the freephone number below.
Posted by Karen Motley, Clinical Negligence Department, Chadwick Lawrence LLP (tonymay@chadlaw.co.uk ), medical negligence lawyers and clinical negligence solicitors in Huddersfield, Leeds, Wakefield and Halifax, West Yorkshire.
Freephone : 0800 304 738