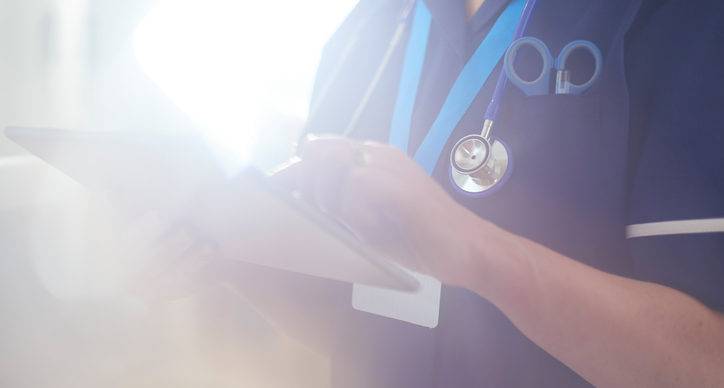 Number of cancer patients in UK soared by 20 per cent in five years
Macmillan Cancer Support has also revealed that some three million people in the UK will be living with cancer in 2020, representing a spike of 500,000 more patients than in 2015.
The charity added that patient care is taking a hit due to staff shortages and urged politicians to prioritise the recruitment of nurses within the NHS.
Their analysis revealed that on average every 90 seconds, someone is told they have cancer and that 35,000 will be diagnosed between now and the election on December 12th.
Lynda Thomas, the charity's chief executive, said "More and more people are hearing the life-changing news that they have cancer, as a time when the NHS desperately needs additional doctors and nurses.
"Ultimately, this is whipping up a perfect storm which needs to be taken seriously as a day-one priority by party leaders.
"I constantly hear heart breaking stories from patients who are so grateful for their healthcare professionals but often don't want to add to their workload with their needs or concerns.
"We need decision makers across the UK to priorities funding and put in place the right plans, to ensure we have a cancer workforce fit for purpose both now and in the future."
Chadwick Lawrence's specialist team of clinical negligence lawyers have years of experience in medical negligence claims, providing support and guidance after life-changing events. Not only do we represent clients in Yorkshire, but because of our reputation we also represent clients nationally.
If you believe that you or a relative may have been injured as a result of clinical/medical negligence, please call for free legal advice from our medical negligence solicitors on the freephone number below.
Posted by Karen Motley, Clinical Negligence Department, Chadwick Lawrence LLP (tonymay@chadlaw.co.uk ), medical negligence lawyers and clinical negligence solicitors in Huddersfield, Leeds, Wakefield and Halifax, West Yorkshire.
Freephone : 0800 304 738