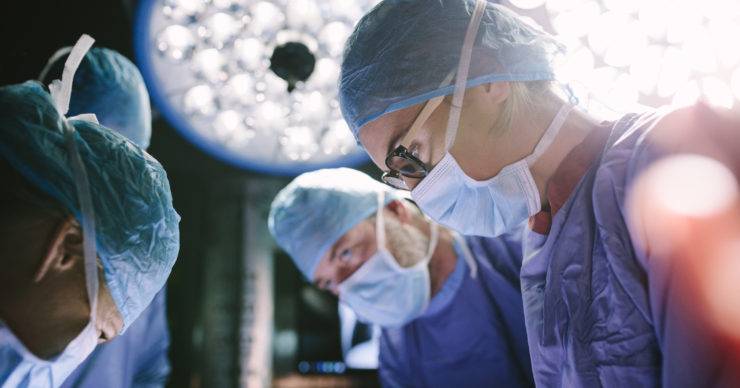 Performance of incorrect operation results in suspension of Addenbrooke's surgeon
An orthopaedic surgeon fabricated records and lied to a patient after performing the wrong operation on her.
Alan Norrish admitted undertaking the incorrect type of partial knee replacement operation on his patient at the Nuffield Hospital in Cambridge, in January 2018. Having realised his mistake, he attempted to cover it up by fabricating records and undertaking 'revision' surgery six days later.
Following a medical tribunal, Mr Norrish has been suspended for 12 months.
At the Medical Practitioners Tribunal Service (MPTS) hearing, he reported that he that he was 'upset' and 'shocked' when he realised his mistake. It was found that he had lied in correspondence to a matron at the hospital about the reason for the second operation, which was carried out on 25th January 2018.
Mr Norrish failed on eleven occasions to let the patient know about his mistake and it was not until 8th March 2018 that he reported the error to the hospital. On referring himself to the GMC, he said that he had taken on too much and that this had contributed to his mistake.
The tribunal ruled that Mr Norrish's actions amounted to serious misconduct.
Colleagues have said that Mr Norrish was "an excellent physician and that his conduct was "out of character".
He has 28 days to appeal the decision.
Chadwick Lawrence's specialist team of clinical negligence lawyers have years of experience in medical negligence claims, providing support and guidance after life-changing events. Not only do we represent clients in Yorkshire, but because of our reputation we also represent clients nationally.
If you believe that you or a relative may have been injured as a result of clinical/medical negligence, please call for free legal advice from our medical negligence solicitors on the freephone number below.
Posted by Karen Motley, Clinical Negligence Department, Chadwick Lawrence LLP (tonymay@chadlaw.co.uk ), medical negligence lawyers and clinical negligence solicitors in Huddersfield, Leeds, Wakefield and Halifax, West Yorkshire.
Freephone : 0800 304 738