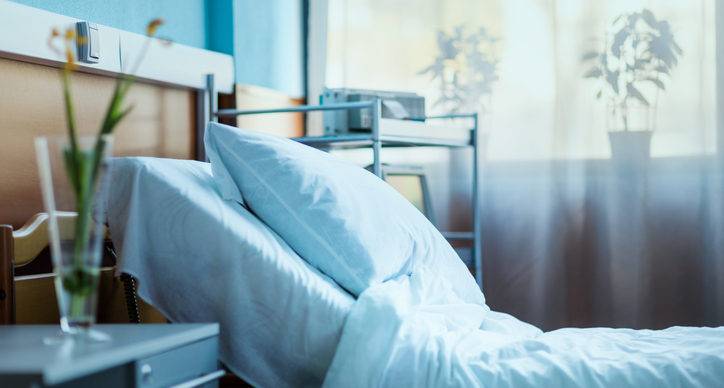 Study suggests cancer 'biggest killer in rich nations' amongst middle-aged
Although globally, strokes and heart problems are the leading causes of death among the middle-aged, a new study published by the Lancet medical journal suggests that cancer is now the cause of more deaths amongst this age group in higher-income countries than cardiovascular disease.
In less affluent areas, the reverse is true – with cardiovascular disease three times more likely to be fatal.
The study is the result of an international research programme which followed the lives of thousands of patients across 21 countries.
The researchers, led by a team from Canada's McMaster University, studied the outcome of 160,000 patients listed in the programme, who had an average age of 50 at commencement, between the years 2005 and 2016.
The research revealed that people in richer countries are 2.5 times more likely to die of cancer than cardiovascular disease in their middle years, with the latter true in middle and low-income countries, causing more than 40 per cent of deaths but less than a quarter in high-income countries.
The British Heart Foundation's Jeremy Pearson, said "huge progress" meant that many patients were surviving strokes and heart attacks, but that increasing numbers were living with "disability and the debilitating after effects" of cardiovascular disease.
Chadwick Lawrence's specialist team of clinical negligence lawyers have years of experience in medical negligence claims, providing support and guidance after life-changing events. Not only do we represent clients in Yorkshire, but because of our reputation we also represent clients nationally.
If you believe that you or a relative may have been injured as a result of clinical/medical negligence, please call for free legal advice from our medical negligence solicitors on the freephone number below.
Posted by Tony May, Partner/head of Clinical Negligence Department, Chadwick Lawrence LLP (tonymay@chadlaw.co.uk ), medical negligence lawyers and clinical negligence solicitors in Huddersfield, Leeds, Wakefield and Halifax, West Yorkshire.
Freephone : 0800 304 738