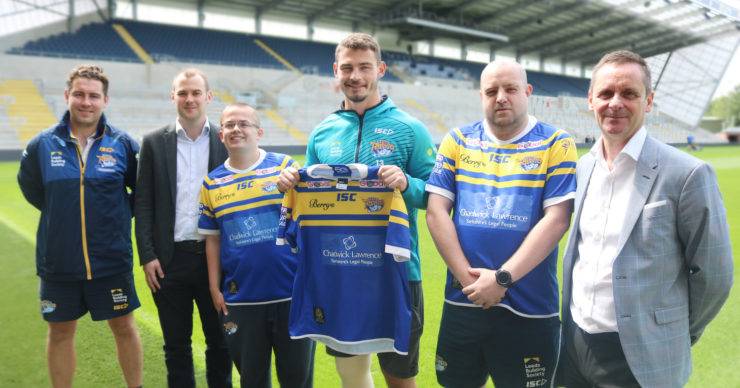 CHADWICK LAWRENCE 2019 SPONSORS OF LEEDS RHINOS PHYSICAL DISABILITY RUGBY LEAGUE AND LEARNING DISABILITY RUGBY LEAGUE
Chadwick Lawrence are thrilled to announce that once again, they are the official shirt and main team sponsor of Leeds Rhinos Foundation Physical Disability Rugby League (PDRL) for the 2019 season – however this year also similarly sponsoring the Leeds Rhinos Foundation Learning Disability Rugby League (LDRL) as it launches for the first time.
Both the PDRL and LDRL are programmes to ensure Rugby League is accessible to all areas of the community, including those with physical and/or learning disabilities. Launching in 2018, the Leeds Rhinos' PDRL team is made up of a combination of disabled and able – bodied players, from a variety of backgrounds, and allows them to continue playing the sport they enjoy regardless of their condition.
In addition to the PDRL, this year has also seen the launch of the LDRL – a partnership of the Super League (Europe) and the Rugby Football League with the national social care charity Community Integrated Care, to create a fantastic sports programme for individuals with learning disabilities and autism. The programme provides individuals with learning disabilities with the opportunity to play an adapted version of Rugby League, developing skills and confidence in a world first initiative.
Neil Wilson, Managing Partner of Chadwick Lawrence, commented: "We have been long-term legal partners of Leeds Rhinos for many years now and have supported the Leeds Rhinos Foundation on many occasions.
"I am also a trustee of the foundation, therefore it felt natural to expand our sponsorship to the newly launched Learning Disability Rugby League while still continuing our support the Physical Disability Rugby League."