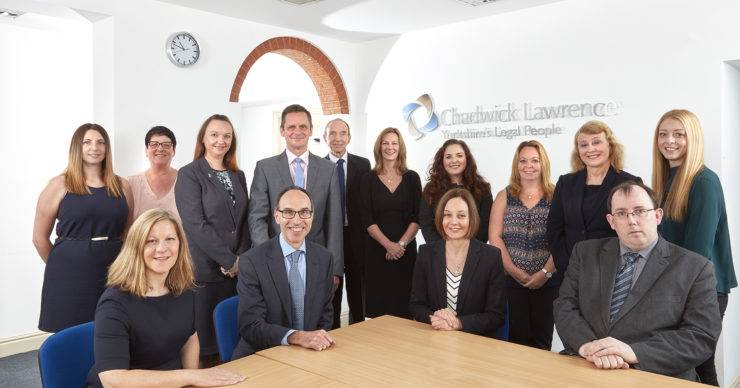 Chadwick Lawrence Invest In Probate Team Growth
Chadwick Lawrence solicitors, also known as Yorkshire's Legal People, have developed their probate team by investing in the training and promotion of existing staff members.
The Wills and Probate department recently promoted three of its existing staff members following internal training.
Rachel Bedford, Emma Markham and Justine Joyce had all previously worked in secretarial roles prior to their promotions. Both Rachel and Emma have been with the Probate team at Chadwick Lawrence for 3 years and Justine has been a secretary with the department for 5 years.
All three have trained with existing fee earners at the firm during their time in these positions, and are familiar with the clients and cases that the department experiences on a daily basis.
The promotions expands the Chadwick Lawrence Wills and Probate team to a total of 7 fee earners, 4 assistants, and 2 consultants being Martin Vesely and Stephen Oakes.  In total, the 6 individuals who have been promoted internally are Rachel Bedford, Emma Markham, Justine Joyce, Susan Preece, and Suzanne Powell.
Additionally, Susan Preece has recently obtained her membership approval with the Institute of Paralegals, making her a Fellow of the Institute.
"I am delighted with the progress the team have made internally, and how they have worked together to develop each other's skills," commented Neil Wilson, Managing Partner of the firm, "Their existing experience with the department and our existing clients means that their promotions bring an extra strength to the service we provide and fully embraces the Chadwick Lawrence Way."