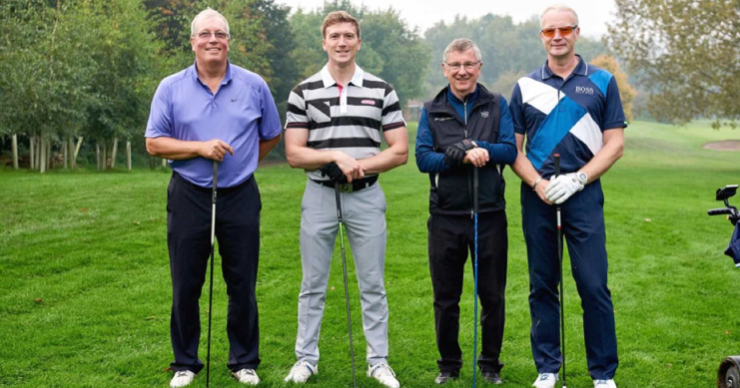 Chadwick Lawrence Raise Vital Funds For The Prince Of Wales Hospice
Chadwick Lawrence recently helped to raise vital funds for The Prince of Wales Hospice by participating in the Charity Golf Classic event.
The event was organised by Gary Hetherington, Chief Executive of Leeds Rhinos Rugby team, who Chadwick Lawrence have a long standing relationship with, on behalf of the charity, which included a social day of golf, competition and good fun followed by a 3 course celebration dinner for all attendees.
Showing support from Chadwick Lawrence, attendees included Jack Oldroyd, Paul Campbell and Chris Carder from the Employment Department.
The day was a huge success for all involved, seeing a grand total of £5,700 raised for the charity who specialise in providing care for people who have incurable, life-limiting illnesses and supporting their families through their difficult journey.
Established in 1989 and based in Pontefract, the hospice cares for local people within the 'Five Towns' community. Working round the clock, 365 days a year, all the services provided by The Prince of Wales Hospice are delivered to patients free of charge with only a third of funding provided by the NHS, and so the charity relies on the kind donations of businesses and individuals to continue to deliver their vital services.
Jack Oldroyd, Associate in the Employment Services department, commented "The Prince of Wales Hospice is a great cause and requires a great deal of support to continue with their important work. One in three people come into contact with Hospice Care at some point in their lives, and we believe it is important to support people and families impacted by life limiting illness in a positive, caring and practical way."