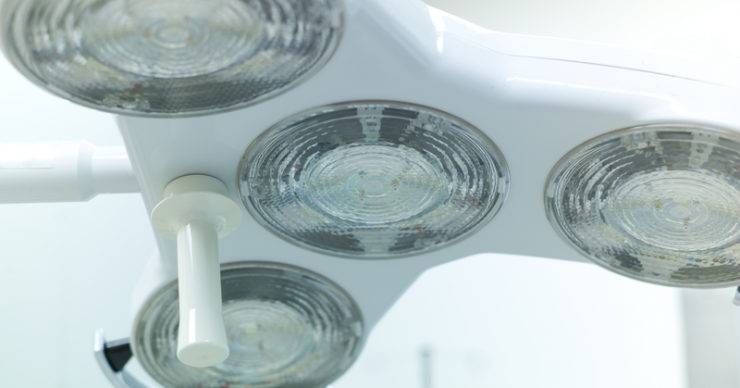 Artificial Intelligence tool used to track asbestos cancer tumours
Patients undergoing treatment for a rare cancer linked to exposure to asbestos are being assessed with artificial intelligence in a pilot project.
Scotland currently has the highest incidence of mesothelioma, connected to traditional heavy industry, worldwide, but treatment options are limited.
Researchers have now created a prototype AI system which is able to detect and recognise the tumours. The prototype was shown over 100 CT scans which had already been assessed by a clinician, and was then able to find and measure tumours without human input.
Professor Kevin Blyth, who heads up a specialist clinic for mesothelioma patients, said most cancers grow in sphere and are "relatively straightforward" to measure. He added that "Mesothelioma is almost like the peel of an orange, it forms like a rind around the lung and if you take a scan of that tumour, it is a very complex shape. To measure changes in that shape is very difficult."
Keith Goatman, principal scientist at Canon Medical, said "The speed and accuracy of the AI algorithm could have a wide-reaching impact on mesothelioma treatment.
"Accurate tumour volume measurements are much too time-consuming to perform by hand. Automating these measurements will open the way for clinical trials of new treatments, by detecting even small changes in the tumour size."
Chadwick Lawrence's specialist team of clinical negligence lawyers have years of experience in medical negligence claims, providing support and guidance after life-changing events. Not only do we represent clients in Yorkshire, but because of our reputation we also represent clients nationally.
If you believe that you or a relative may have been injured as a result of clinical/medical negligence, please call for free legal advice from our medical negligence solicitors on the freephone number below.
Posted by Karen Motley, Clinical Negligence Department, Chadwick Lawrence LLP (tonymay@chadlaw.co.uk ), medical negligence lawyers and clinical negligence solicitors in Huddersfield, Leeds, Wakefield and Halifax, West Yorkshire.
Freephone : 0800 304 7382