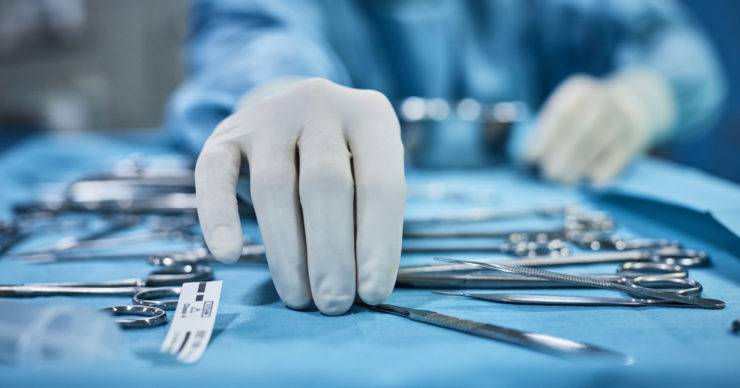 Brain surgery patient left with clip under skin
It has been revealed that a surgical clip was left under a patient's skin following a surgical procedure on their brain.
The event happened at James Cook University Hospital, Middlesbrough, in July, and was recorded as a "never event", which is defined as serious but preventable.
The trust has said the patient involved was not harmed by the mistake.
A spokeswoman from South Tees Hospitals NHS Foundation Trust said a new process to document clips had been introduced to "help prevent similar occurrences".
She described the skin clip as an object "which is used in complex neurosurgical procedures to assist in surgical visibility and reducing blood loss.
"The patient suffered no harm and the clip was removed while they were still in hospital as part of an already-planned second operation."
Nearly 230 similar incidents happened within the NHS between 1st April and 30th November last year, including 52 where objects had been wrongly retained in patients' bodies.
Chadwick Lawrence's specialist team of clinical negligence lawyers have years of experience in medical negligence claims, providing support and guidance after life-changing events.  Not only do we represent clients in Yorkshire, but because of our reputation we also represent clients nationally.
If you believe that you or a relative may have been injured as a result of clinical/medical negligence, please call for free legal advice from our medical negligence solicitors on the freephone number below.
Posted by Karen Motley, Clinical Negligence Department, Chadwick Lawrence LLP (tonymay@chadlaw.co.uk ), medical negligence lawyers and clinical negligence solicitors in Huddersfield, Leeds, Wakefield and Halifax, West Yorkshire.
Freephone : 0800 304 7382