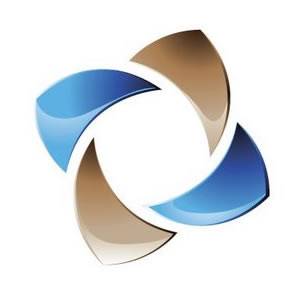 Cauda Equina Syndrome Update
Cauda Equina Syndrome Update
As a specialist clinical negligence solicitor and cauda equina syndrome solicitor at Chadwick Lawrence LLP, I was interested to read a 29th January 2014 update on cauda equina syndrome by Jennifer Robertson MD, MSEd, for emergency doctors (http://www.emdocs.net/cauda-equina-syndrome). This confirms the importance of doctors understanding cauda equina syndrome, as it can result in permanent neurological deficits, that MRI scanning is the best investigation to diagnose cauda equina syndrome and that urgent and immediate MRI should be performed if doctors suspect the condition. Surgery is the main treatment and the results and prognosis following surgery may depend upon the extent of spinal cord compression when the patient is first seen. She advises that this serious condition must be recognised for the best opportunity for complete neurological recovery.
The update refers to findings of a 2007 study by Qureshi et al that surgical outcomes in terms of bladder function were better in those who were continent of urine when first seen than in those who were incontinent, so that severity of bladder dysfunction at the time of operation was the dominant factor in longer term outcome for bladder function.
Dr Robertson confirms that, when there is bladder, bowel or sexual dysfunction and/or sensory changes in the perianal area, cauda equina syndrome should be suspected. Examination findings suggestive of cauda equina syndrome include reduction or absence of tone in the rectum, sensory loss in the lower legs/feet and/or anaesthesia, (loss of sensation), in the perianal area.
She referred to Jalloh et al's 2007 study findings that delay in treatment of cauda equina syndrome was usually due to delay in diagnosis, as most patients do not present with classical signs of cauda equina syndrome when first seen. They concluded that the strongest predictive factor of cauda equina syndrome was sacral sensory loss. Therefore, they strongly recommended a sacral sensory examination be performed whenever patients present with cauda equina syndrome symptoms.
Dr Robertson recommends that doctors should:
maintain a high level of suspicion of cauda equina syndrome;
carry out a full sensory examination, including perianal sensation to pin prick, and rectal examination when symptoms of Cauda Equina Syndrome are present;
strongly consider MRI imaging;
refer patients early;
make thorough notes detailing an appropriate history and physical examination;
if a patient with sciatica has no signs of cauda equina syndrome upon history taking and examination, ensure that the patient is given strict warnings to return immediately to the emergency department doctor  if there are symptoms of cauda equina syndrome such as incontinence, saddle anaesthesia and/or lower limb weakness.
Chadwick Lawrence LLP's team of specialist clinical and Medical negligence solicitors are specialists in medical and clinical negligence claims, including cauda equina syndrome compensation claims. Cauda equina syndrome compensation claims can arise when doctors fail to carry out an adequate examination, fail to take a proper history from the patient, fail to refer urgently for an MRI scan and/or for hospital treatment, or fail to advise patients to urgently seek medical attention if they develop 'red flag' symptoms, including inability to pass urine, urinary and/or faecal incontinence and saddle anaesthesia. Failure to provide appropriate advice can result in a delay in patients attending hospital when these "red flag" symptoms develop. Other cauda equina syndrome claims relate to delays and/or failure by doctors to recognise or identify "red flag" symptoms resulting in delays in diagnosis and surgery. Claims can also relate to delays in carrying out or failure to carry out surgery at all.
Our expert claimant medical and clinical negligence solicitors at Chadwick Lawrence LLP have a wealth of expertise in dealing with Medical negligence compensation claims of all types, including cauda equina compensation claims. If you believe you or someone you know may have suffered injury as a result of Medical negligence in the management of cauda equina syndrome or other clinical negligence, Chadwick Lawrence LLP's expert clinical and Medical negligence lawyers can help you obtain justice and compensation for your injuries, past losses and expenses and, where appropriate, compensation to help provide for your future, including for care, loss of earnings, special accommodation and/or equipment needs, rehabilitation, the cost of orthotics, treatment including pain management and experts' recommended treatments for bowel and bladder problems including incontinence and constipation, increased travel costs and other expenses. Please contact our specialist Medical negligence solicitors for free legal advice on Freephone 0800 028 2969
Posted by Jacqueline Vance, Associate, Chadwick Lawrence LLP, medical and clinical negligence solicitors and cauda equina syndrome solicitors in Huddersfield, Wakefield, Halifax, Leeds, Bradford, West Yorkshire.
http://www.caudaequinasyndromeclaims.co.uk;
Freephone 0800 028 2969.