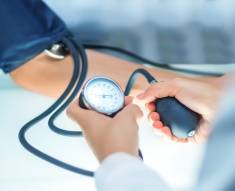 Charity dogs trained to sniff out prostate cancer
A study has said that dogs are able to detect the most aggressive forms of prostate cancer and could help develop a 'robotic nose' to find the disease in the future.
A Milton Keynes-based charity, Medical Detection Dogs, working together with an international research programme based at the Massachusetts Institute of Technology (MIT), trained the dogs to find the most lethal tumours by sniffing out the cancer's odour in urine samples from patients.
Results from the study, published in the journal Plos One and backed by the Prostate Cancer Foundation, shoed the dogs correctly identified positive samples 71 per cent of the time when detecting the most lethal prostate cancers, correctly ignoring negative samples, including from people with other diseases of the prostate.
The charity added that work was also underway on a 'robotic nose', an electronic device which replicates the sniffing ability of dogs, which would eventually take the form of a smartphone app.
Study co-author Andreas Mershin from MIT, said "Imagine a day when smartphones can send an alert for potentially being at risk for highly aggressive prostate cancer, years before a doctor notices a rise in PSA levels.
"Once we have built the machine nose for prostate cancer, it will be completely scalable to other diseases."
Chadwick Lawrence's specialist team of clinical negligence lawyers have years of experience in medical negligence claims, providing support and guidance after life-changing events. Not only do we represent clients in Yorkshire, but because of our reputation we also represent clients nationally.
If you believe that you or a relative may have been injured as a result of clinical/medical negligence, please call for free legal advice from our medical negligence solicitors on the freephone number below.
Posted by Karen Motley, Clinical Negligence Department, Chadwick Lawrence LLP ([email protected] ), medical negligence lawyers and clinical negligence solicitors in Huddersfield, Leeds, Wakefield and Halifax, West Yorkshire.
Freephone : 0800 304 7382