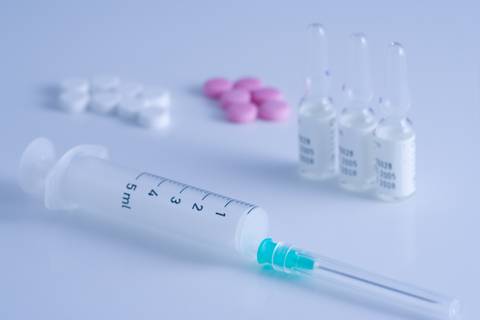 Health officials warn of hidden pandemic of antibiotic-resistant infections
Health officials in the UK are warning of a "hidden pandemic" of antibiotic-resistant infections if people fail to act responsibly after Covid.
The UK Health Security Agency warn that cold symptoms will become more common this winter with social mixing becoming more prevalent, but say that taking antibiotics is not the answer, and that doing so could encourage harmful bacteria to evade treatment and put everyone's health at risk.
Antibiotics should only be prescribed or taken when really needed, for example to treat bacterial infections such as meningitis, pneumonia or sepsis.  They can also help protect against infection during chemotherapy, Caesarean sections and other common surgeries.
Dr Susan Hopkins, chief medical adviser at UKHSA, said antimicrobial resistance was a "hidden pandemic" and it was crucial "we do not come out of Covid-19 and enter into another crisis", adding that serious antibiotic-resistant infections "will rise once again if we don't act responsibly".
"As we head into winter, with increasing amounts of respiratory infections in circulation, it is important to remember that antibiotics are not needed for many cold-like symptoms.
"Taking antibiotics when you don't need them only puts you and your loved ones at more risk in the future, so please listen to your GP, nurse, dentist or pharmacist's advice."
Chadwick Lawrence's specialist team of clinical negligence lawyers have years of experience in medical negligence claims, providing support and guidance after life-changing events.  Not only do we represent clients in Yorkshire, but because of our reputation we also represent clients nationally.
If you believe that you or a relative may have been injured as a result of clinical/medical negligence, please call for free legal advice from our medical negligence solicitors on the freephone number below.
Posted by Tony May, Partner/head of Clinical Negligence Department, Chadwick Lawrence LLP ([email protected] ), medical negligence lawyers and clinical negligence solicitors in Huddersfield, Leeds, Wakefield and Halifax, West Yorkshire.
Freephone : 0800 304 7382