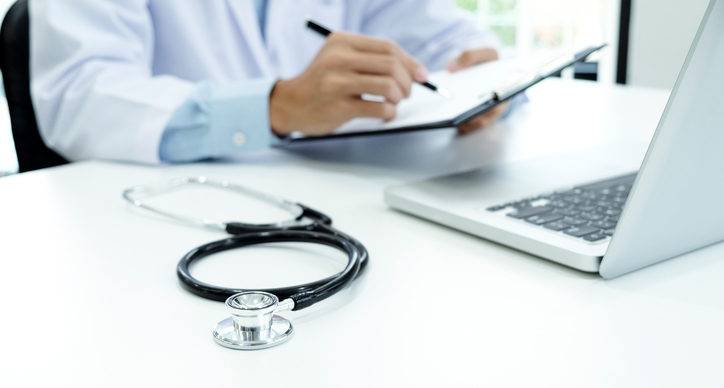 Healthwatch says 'more help needed' to make information accessible to Yorkshire patients
A report has found that residents in North Yorkshire with disabilities must be helped more by health providers to access information.
In a survey by the Healthwatch watchdog, over 300 people in the region were asked about communication from hospitals, GPs and healthcare providers.
The report said that there is "some good practice", but may patients were not being contacted in their preferred format, which leads to missed appointments, "costing time and money".
Healthwatch said that since 2016, the Accessible Information Standard means health and care organisations must legally provide a "consistent approach to identifying, recording, flagging, sharing, and meeting the information and communication support needs of patients, service users, carers and patients with a disability, impairment or sensory loss."
However, the report said some patients receive printed letters, which they are unable to read, meaning they have to ask for confidential and private information to be relayed.
Sian Balsom of Healthwatch York, said the legally-binding accessibility requirement has been in place for six years, but evidence has shown that many people still struggle to access information in a suitable format.
She said "We hope this report will be a first step in improving the situation and making sure that those with lived experiences are listened to and supported.
"This is just the beginning of a long-term project in which we hope to work with health and care providers to make accessible information normal practice."
Chadwick Lawrence's specialist team of clinical negligence lawyers have years of experience in medical negligence claims, providing support and guidance after life-changing events.  Not only do we represent clients in Yorkshire, but because of our reputation we also represent clients nationally.
If you believe that you or a relative may have been injured as a result of clinical/medical negligence, please call for free legal advice from our medical negligence solicitors on the freephone number below.
Posted by Karen Motley, Clinical Negligence Department, Chadwick Lawrence LLP ([email protected] ), medical negligence lawyers and clinical negligence solicitors in Huddersfield, Leeds, Wakefield and Halifax, West Yorkshire.
Freephone : 0800 304 7382