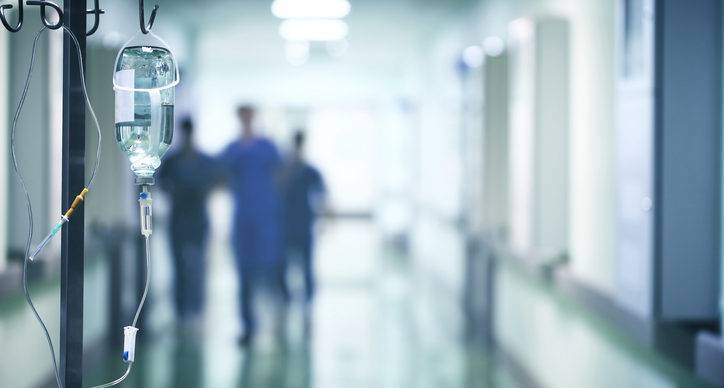 Hospital managers warn care staff shortages piling pressure on NHS
It has been revealed that shortages of care staff who support disabled and older people in the community are causing major problems for hospitals.
NHS bosses say increasing numbers of patients are stuck in hospitals in England due to a lack of community care staff, and according to NHS Providers, which represents health service trusts, the situation is "dire".
An annual report from the Skills for Care workforce suggests there are now more unfilled care jobs than before the pandemic and care companies are facing acute problems in recruiting and retaining staff, and increasingly care companies are being forced to turn down work supporting patients as they are discharged from hospital back to their own homes or care homes.
This results in patients having to stay in hospital for long, placing more pressure on an NHS already struggling with Covid-19and the waiting list backlog.
A spokesperson from the Department of Health and Social Care said "We appreciate the dedication and tireless efforts of care workers throughout the Covid-19 pandemic and beyond.
"We are providing at least £500m to support the care workforce as part of the £5.4bn to reform social care.
"We are also working to ensure we have the right number of staff with the skills to deliver high quality care to meet increasing demands."
Chadwick Lawrence's specialist team of clinical negligence lawyers have years of experience in medical negligence claims, providing support and guidance after life-changing events.  Not only do we represent clients in Yorkshire, but because of our reputation we also represent clients nationally.
If you believe that you or a relative may have been injured as a result of clinical/medical negligence, please call for free legal advice from our medical negligence solicitors on the freephone number below.
Posted by Tony May, Partner/head of Clinical Negligence Department, Chadwick Lawrence LLP ([email protected] ), medical negligence lawyers and clinical negligence solicitors in Huddersfield, Leeds, Wakefield and Halifax, West Yorkshire.
Freephone : 0800 304 7382