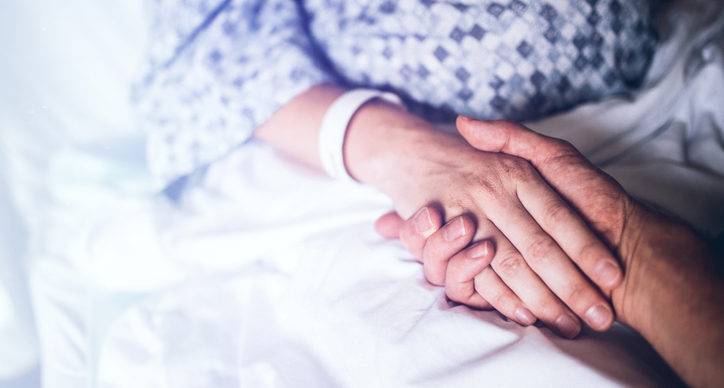 New study finds life expectancy falling in parts of England
A new study suggests that many areas in the north of England have seen a fall in life expectancy in the last ten years.
Researchers say differences across the country have now become stark, such as a 27-year gap in in life expectancy for a man living in Chelsea and Kensington, compared with Blackpool.
Although life expectancy dropped during the pandemic, this research suggests it was already in decline in some areas.
The study, published in medical journal The Lancet, analysed all deaths in England between 2002 and 2019, then calculating the life expectancy for different communities, based on the death records in those places.
It found that while life expectancy rose during the first decade of the millennium in most places, it began to decline in some places from 2010.
Although people in areas of London and the home counties still continued to live longer, life expectancy fell in some urban parts of Leeds, Manchester, Newcastle, Blackpool and Liverpool, where life expectancy was below 75 for women and 70 for men.
Professor Majid Ezzati from Imperial College London, which carried out the study, said "There has always been an impression in the UK that everyone's health is improving, even if not at the same pace.  This data shows that longevity has been getting worse for years in large parts of England.
"Declines in life expectancy used to be rare in wealth countries like the UK, and happened when there were major adversities like wars and pandemics.
"For such declines to be seen in 'normal times' before the pandemic is alarming."
The researchers say the differences are down to insecure employment and poverty, as well as reduction in healthcare and welfare support.
Chadwick Lawrence's specialist team of clinical negligence lawyers have years of experience in medical negligence claims, providing support and guidance after life-changing events.  Not only do we represent clients in Yorkshire, but because of our reputation we also represent clients nationally.
If you believe that you or a relative may have been injured as a result of clinical/medical negligence, please call for free legal advice from our medical negligence solicitors on the freephone number below.
Posted by Karen Motley, Clinical Negligence Department, Chadwick Lawrence LLP ([email protected] ), medical negligence lawyers and clinical negligence solicitors in Huddersfield, Leeds, Wakefield and Halifax, West Yorkshire.
Freephone : 0800 304 7382