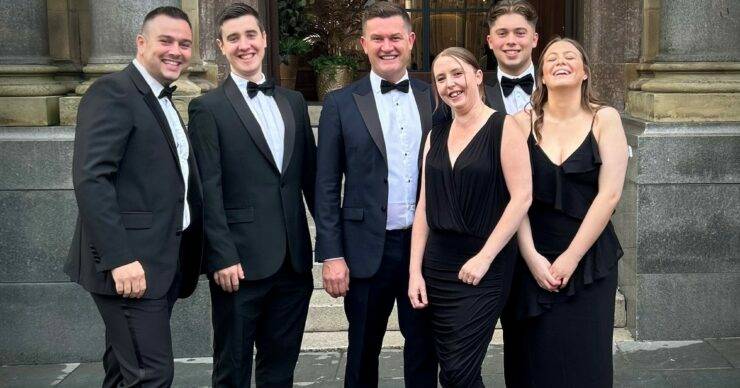 Acclaim Team Shortlisted for Prestigious Legal Award
We are thrilled to announce that Acclaim Credit Management and Recovery, a part of Chadwick Lawrence, was shortlisted for the prestigious Debt Recovery Award at this year's Yorkshire Legal Awards. This is a testament to the hard work, dedication and expertise provided by each member of the acclaim team. Among only four other shortlisted nominees, Acclaim's inclusion in this select group fills the team with immense pride and gratitude.
While Acclaim didn't secure the award this time, the team are delighted to share that our very own Dan Hirst, Head of Acclaim and Partner at Chadwick Lawrence, was honoured with the 'Partner of the Year' award. This accomplishment speaks volumes about his dedication to legal excellence and the outstanding work he does.
The Chadwick Lawrence and Acclaim team extend our warmest congratulations and heartfelt thanks to Dan for his commitment. Without his leadership and passion for legal excellence, the Acclaim team wouldn't be where it is today.
The Acclaim team look forward to continuing their commitment to delivering outstanding legal services to their clients and undoubtedly, receiving more awards in the future.
Take a look at the blog we have written about Dan Hirst's win here: https://www.chadwicklawrence.co.uk/news/dan-hirst-of-yorkshire-law-firm-chadwick-lawrence-has-been-awarded-the-partner-of-the-year-at-the-yorkshire-legal-awards-2023/