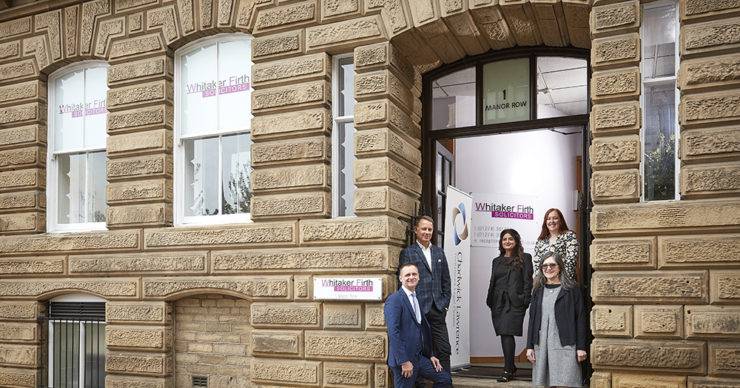 HISTORIC YORKSHIRE LAW FIRMS MERGE TO BOOST SERVICES IN MORE LOCATIONS
Two historic Yorkshire law firms have merged to offer customers a wider range of services in more locations across the county.
Chadwick Lawrence, which offers a full range of legal services from all its offices in Leeds, Huddersfield, Halifax, Wakefield, Morley, Pudsey and Horbury has joined forces with Bradford and Guiseley-based Whitaker Firth.
All staff are being retained in the merger with the combined total now standing at 223 with 37 partners.
The 160-year-old Chadwick Lawrence is one of the largest law firms in Yorkshire and provides a full range of business and personal services while lawyers at Whitaker Firth specialise in property and private client matters.
Managing Partner at Chadwick Lawrence, Neil Wilson, said: "We are extremely excited to announce the merger of Chadwick Lawrence and Whitaker Firth.
"Both businesses and customers will benefit greatly from the merger as we can provide a wider range of legal services in two more locations.
"Whitaker Firth has a very strong reputation built over many years in Guiseley and Bradford in particular having had a presence in the city dating back over 100 years.
"The move is part of our long-term plans for significant growth as 'Yorkshire's legal people' and further increases our reach across the county."
Partner at Whitaker Firth, Alexandra Wright, said: "We share the same values, culture and approach as Chadwick Lawrence so it is a perfect fit for both parties.
"Our customers will be able to access more business and personal services with all their legal requirements now met under one roof.
"Both firms bring a depth of talent that will boost our position given we have complementary skill sets and client bases."