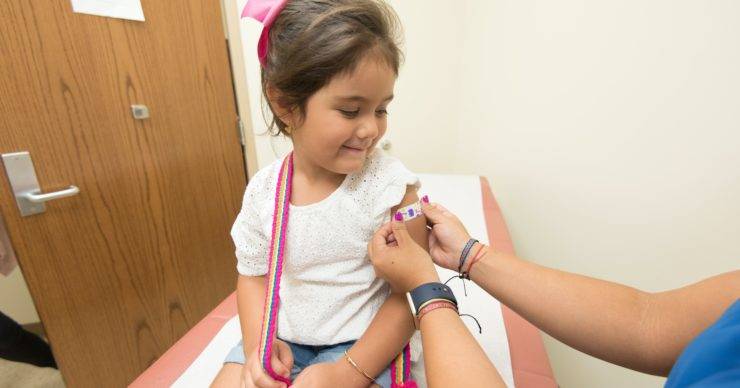 Resolving disputes over vaccinations for children
The issue of vaccinations for children is more prevalent than ever in light of the ongoing COVID-19 pandemic. As school-based COVID-19 vaccination programmes are now well underway, what happens if separated parents are unable to agree whether their child is to receive a vaccination?
In this situation, unless an agreement can be reached using Alternative Dispute Resolution (ADR) such as mediation, it will be necessary for a Court application to be made. This is by virtue of the fact that both parents have something called 'parental responsibility'. By s2(7) of the Children Act 1989:
'where more than one person has parental responsibility for a child, each of them may act alone and without the others in meeting that responsibility; but nothing in this Part shall be taken to affect the operation of any enactment which requires the consent of more than one person in a matter affecting the child.'
When dealing with a dispute over whether a child should receive the MMR vaccine in Re C (Welfare of Child: Immunisation) [2003] EWCA Civ 1148, the Court of Appeal set out clearly that where parents were in dispute about the immunisation of a child, neither parent had the right to make the decision alone. As a result, an application to the Court for a Specific Issue Order must be made under s8 of the Children Act 1989.
Once an application is made, the Court must consider both parents' views, as well as the welfare checklist set out within the Children Act 1989. It is important to note that when dealing with applications under this statute, the Court's paramount consideration will be the welfare of the child/children.
In the very recent High Court case of  M v H and P and T [2020] EWFC 93 the court found that it was in the best interests of the children to make a specific issue order pursuant to s8 of the Children Act 1989 requiring each child to be given the vaccines as specified in the current NHS vaccination schedule. Whilst the mother argued that the vaccinations would infringe the children's fundamental human rights, the Judge found that the vaccination was "sufficiently important" to justify the limitation of a fundamental right.
If you require any legal advice in relation to children's vaccinations or any other aspect of family law, children law, divorce or financial settlements please contact our family law experts on 0800 015 0340.
Or see our page for more information – Family Law