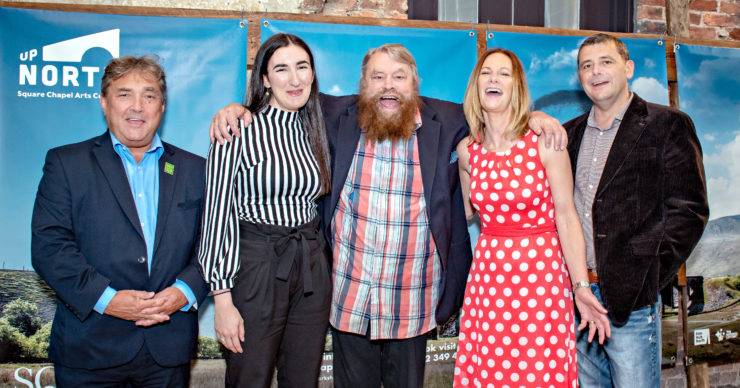 Yorkshire's Legal People are pleased to announce that they have been appointed legal partners of the Square Chapel in Halifax.
Square Chapel is a performing arts centre next to the historic Piece Hall in Halifax and was designed by the same architect. It was bought by six art lovers, all of whom until recently sat on its board of trustees, in 1988 from the Council and saved from demolition. Over the years it has grown to become a much loved theatre and arts centre in the heart of the town. Two years ago, with funding from the Arts Council and others, the theatre expanded to incorporate a new auditorium showing films including new cinema releases, a café and restaurant.
Square Chapel are presenting the Up North Film and TV festival during May. Chadwick Lawrence sponsored film and television actor, and explorer, Brian Blessed OBE's performance at the theatre on Wednesday.
Nick Worsnop, partner, said "I have been a director and trustee of Square Chapel for many years. Square Chapel is a fantastic venue, and it felt appropriate for us to cement our relationship further with the trust by becoming its legal partner."
"Brian was fantastic. At over 80 years of age he remains a bundle of energy, full of life and with some great stories to tell of his life in theatre, film and more recently as an explorer. It was a privilege to meet him."
See www.squarechapel.co.uk for details of future performances and cinema screenings.