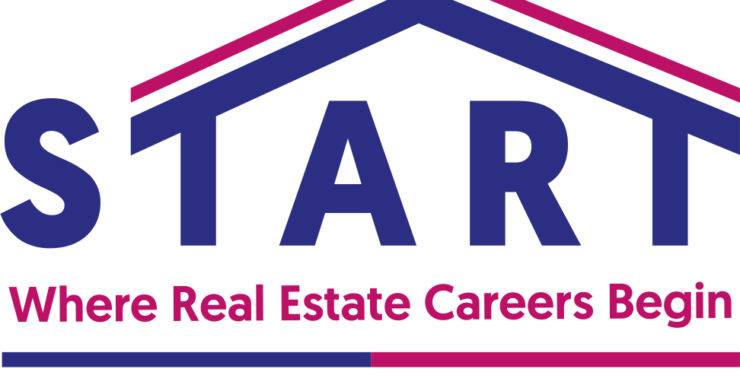 Launching Start, the Real Estate Training Academy
We've officially launched our new Real Estate Training Academy, Start, which is available for people aged 19+ with an interest in starting a career in the legal sector!
Whether you're a budding law graduate looking for your first role, or if you're leaving school or college with an interest in this sector, Start is an opportunity to fast-track yourself into the world of Conveyancing and there are six places available on this brand new course, based in Wakefield.
As part of our overall growth strategy for 2022, Start was created by Operational Project Manager Amanda Ambler and Training Manager Kayleigh Needham with the aim of breaking down some of the traditional barriers that young people can face when looking to start their career. Amanda has over 12 years' experience in Conveyancing and hopes this will put Chadwick Lawrence at the forefront of the growth within this industry.
She said: "This is an exciting development for us, and for young people looking for their first move into conveyancing. Our goal is to grow our 70-strong Real Estate Team and lead the future of the industry.
"The aim of the academy is to attract new trainees who may otherwise not have the chance to move into a real estate role, because many firms are focused on recruiting experienced staff. Having an existing legal qualification has been a barrier to entry for too long. And can hinder business progression. We want to change that and welcome law grads, college leavers and school leavers with and without legal qualifications and help them become great conveyancers."
The course will run for eight weeks, compared to the standard 12 weeks for a course of this ilk, allowing you to fast-track your learning and development into conveyancing law, involving client management and working on live cases from our Wakefield office.
It will be available for anyone with an entry level law qualification, or school & college leavers without formal qualifications but pursuing a career in real estate. It will include fully structured personal development plans and one-to-one support from your manager.
Amanda said: "Conveyancing is a great career. One day you're helping first time buyers make the biggest move of their lives, and the next managing legal compliance on large property portfolios. It's ever evolving, with lots of opportunity for development and your chance to help us stay ahead of the competition."
If you're interested in applying to the Start academy contact a member of the HR Team at [email protected] or visit our careers page to register your interest in one of the six places.
We will be launching open days in future months to find our academy recruits.