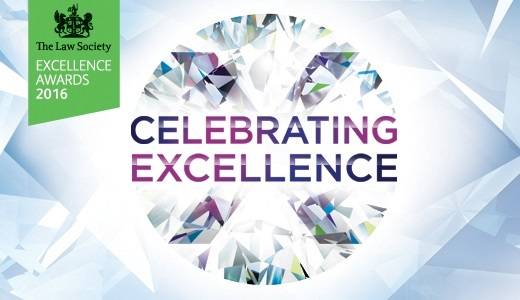 Partner at Chadwick Lawrence Shortlisted for Law Society Excellence Award
Daniel Krigers, Employment Law specialist and Partner at Chadwick Lawrence has been shortlisted for 'Junior Lawyer of the Year' at the Law Society Excellence Awards.
The Excellence Awards, currently celebrating their 10th year, recognise individuals for their business development initiatives to generate added value for clients and the firm as a whole.
Daniel started his career at Chadwick Lawrence in 2005 as an office junior, having left college at 18. He was very quickly recognised for his great work ethic and was given the opportunity to study part-time alongside working to build his knowledge and experience as a full-time paralegal in the Employment team.
He then went on to achieve a first-class LLB honours at the University of Huddersfield, followed by a distinction on the Legal Practice Course while completing his training contract and thereafter qualifying as a solicitor.
Daniel's achievements didn't stop there, from qualifying in 2013, Daniel became the highest fee-earning member of the Employment team. By September 2014, Daniel transferred to the Wakefield office taking responsibility of the Employment team and was later made head of the team, along with promotion to Associate.
Daniel has since worked hard to progress the Employment team from developing health and safety, regulatory, specialist HR services, a standalone website, online storage facility and Smartphone App. Daniel's Employment team recently picked up the 'Employment Law Award' at the Yorkshire Legal Awards 2015 and is shortlisted for a national prize at the Solicitor's Journal Awards 2016.
In October 2015, Daniel was promoted to Partner, becoming head of the commercial services, encompassing employment, corporate, property and property litigation specialisms. Daniel manages over 25% of the firm's fee earners/revenue, and demonstrates an invaluable desire to continue to grow the firm's business whilst committing to developing colleagues. He also sits on the firm's marketing, operations and financial committees.
The recently appointed Partner is also active in the business community delivering seminars across the region, including to members of the Chartered Institute of Personnel and Development. Daniel writes a monthly employment article in local media and was nominated for Employee of the Year at the Wakefield Business Awards 2015.
Daniel is also keen to stay active outside of work as chair of the successful local amateur football team, fundraising for various charities with a walk of the Yorkshire 3 Peaks last year in aid of the Huddersfield Town Foundation and in March 2016 taking part in the Jeff Stelling Men United for prostate cancer.
Managing Partner, Neil Wilson commented, "We are incredibly proud of Daniel's achievements and how he has developed since he joined the firm at the very start of his career. Daniel's commitment to Chadwick Lawrence and his clients is fantastic and he truly deserves to be shortlisted for this prestigious award and I have my fingers crossed that he wins the award."
Image: http://www.lawsociety.org.uk/support-services/events-training/excellence-awards/