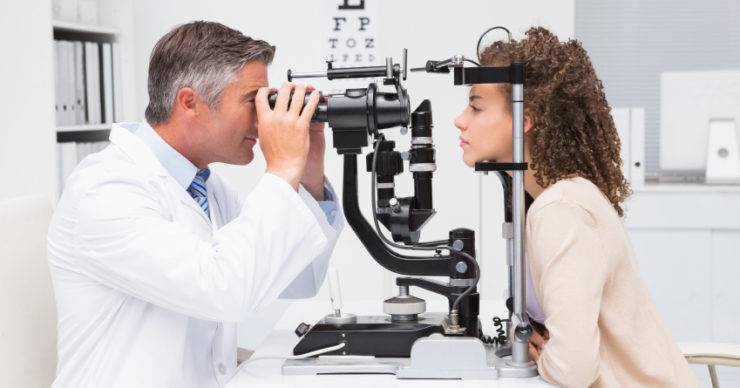 Study finds link between alcohol and reduced risk of developing cataracts
A British study has found that people who consume up to 14 units of alcohol a week have a reduced chance of developing cataracts, especially if they drink red wine.
The researchers believe antioxidants found in wine could help to explain why moderate drinkers have up to 23 per cent less risk of having to have cataract surgery than people who consume no alcohol.
Cataracts (cloudy patches that develop in the lens of the eye) are a significant cause of impaired eyesight and blindness, mainly affecting older people. Removing them in a short procedure is the commonest surgery currently carried out by the NHS, who perform around 450,000 such procedures each year in England.
Researchers at University College London's institute of ophthalmology and Moorfields Eye Hospital in London studied the lifestyle and medical history of just under 500,000 participants. They found that people who drank within the 14 units of alcohol a week maximum recommended by the government, were less likely to have cataract surgery. The risk was lower among wine drinkers than those who consumed spirits or beer.
Dr Sharon Chua, author of the findings, said "Cataract development may be due to gradual damage from oxidative stress during ageing. The fact that our findings were particularly evident in wine drinkers may suggest a protective role of polyphenol antioxidants, which are especially abundant in red wine."
Research leader Dr Anthony Khawaja, added "We observed a dose-response with our findings – in other words, there was evidence for reducing chance of requiring future cataract surgery with progressively higher alcohol intake, but only up to moderate levels within current guidelines."
Chadwick Lawrence's specialist team of clinical negligence lawyers have years of experience in medical negligence claims, providing support and guidance after life-changing events. Not only do we represent clients in Yorkshire, but because of our reputation we also represent clients nationally.
If you believe that you or a relative may have been injured as a result of clinical/medical negligence, please call for free legal advice from our medical negligence solicitors on the freephone number below.
Posted by Tony May, Partner/head of Clinical Negligence Department, Chadwick Lawrence LLP (tonymay@chadlaw.co.uk ), medical negligence lawyers and clinical negligence solicitors in Huddersfield, Leeds, Wakefield and Halifax, West Yorkshire.
Freephone : 0800 304 7382