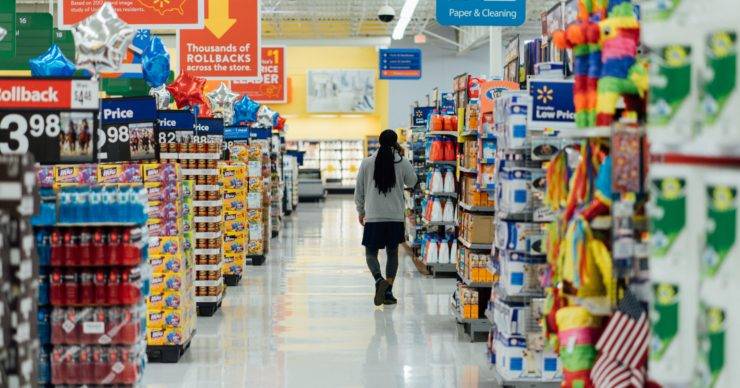 Supermarket store workers seeking to "Pocket the Difference" in equal pay claim
Last month in Asda Stores Ltd v Brierley & Others, the Supreme Court found that the claimants (mostly women working in supermarkets) were entitled to compare themselves for equal pay purposes with employees (mostly men) working within Asda Distribution Centres ("DC").  A 'valid comparator' is a critical stage in establishing the basis for a successful equal pay claim and this verdict will undoubtedly reverberate around retail businesses with similar models as a potential issue.
Over 40,000 employees argue that they have been underpaid by hundreds of millions of pounds for providing equal work, of equal value to those working in the DC; the complaint is one of gender, due to the overwhelming ratios of women to men and men to women in the respective functions.  The comparator was successfully demonstrated on 'common terms of employment' within the same employment as set out in Section 79(4)(c) of the Equality Act 2010.  The claimants relied on the North hypothetical, that should the DC comparator take up work within a store establishment, they would be subject to the same terms and conditions of employment; this 'cross establishment comparison' requires common terms at both sites, yet they need not be 'identical or the same'.
Asda Stores has failed repeatedly in the Appeal Courts to overturn the existence of a valid comparator, which may be viewed as a misguided application of efforts and resources within the larger scheme of the claim.  The existence of a comparator advances the claim past the first stage; however, proving equal work carried out of equal value is likely to be another matter entirely for the claimants.  Lady Arden was keen to point out that finding the comparator here was legally important to deny employers the opportunity to avoid equal pay claims by allocating certain workers to separate sites with different terms; the court was crystal clear that the judgement does not mean that claims for equal pay will succeed.
Commentary by workers and the GMB Union calling on Asda to "pay up" seem hopelessly premature when the meat on the bones of the case will be determined in the comparison analysis of the conditions of work carried out at the different establishments, and what constitutes 'equal value'.  Asda are likely to provide evidence of all gender workers at both sites, then point to forensic analysis of the locations, health and safety risks involved, challenges, and unique skills or training requirements of a DC worker.  It's completely plausible that employees of the same company could share a colleague handbook, common employment goals and values, yet the roles they carry out be materially different in function and complexity.
From a gender perspective there is sure to be plenty of data unpacked around recruitment into DCs and stores, and the reasons why they are so heavily weighted towards men or women respectively.  It would be inconceivable that Asda haven't proactively tried to recruit into either function to redress the gender balance; insights into these efforts and the reasons why there is such a disparity by establishment, may indeed provide the key that unlocks the case.  The tough questions inter alia are, for what reasons are women uncompelled to work at the DC?  Can equal value be ascertained, in polar opposite workspaces?  How does a potentially less favourable working environment impact perceived value?
What arguments would you make to persuade the court that the role of a DC worker is more valuable than that of a store employee?  This is a case to watch, with massive financial implications for businesses across the retail sector in particular that could run into the billions of pounds.
A diverse workforce, with continuity of job descriptions and pay structures are fantastic business goals, and for various reasons a superb risk limitation tool too.  If you'd like to discuss any elements of equal pay, Chadwick Lawrence are here to help, so please call 01924 379 078 in the first instance.