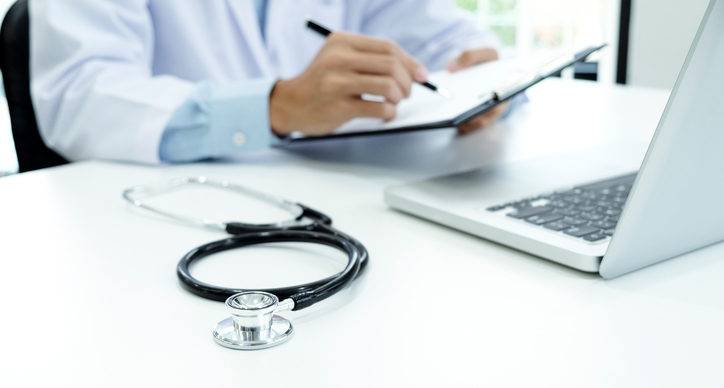 Breast cancer detecting 'metal detector' recommended to NHS
The gadget which works in a similar way to a metal detector is being recommended in draft guidance for the NHS to help detect and treat breast cancer that may have spread.
The Sentimag probe tracks the journey of magnetised liquid, called Magtrace, which is injected into the tissue around the cancer, bleeping as it moves over the skin, to show where the cancer may have seeded.
A sample or biopsy is then taken of the region to check if cancer is present.
The draft recommendations by NICE could help more hospitals in England and Wales perform checks.
Jeanette Kusel, director for Medtech and digital at NICE, said "People with breast cancer want to know if their cancer has been isolated or has spread to the rest of their body.  The earlier this is established, the better the potential outcomes will be.
"This technology is another option for surgeons who work in hospitals with limited or no access to radiopharmacy departments.  The benefits include the potential for more procedures to take place, reducing the reliance on radioactive isotopes shipped into the country, and for less travel for people having a biopsy."
Chadwick Lawrence's specialist team of clinical negligence lawyers have years of experience in medical negligence claims, providing support and guidance after life-changing events.  Not only do we represent clients in Yorkshire, but because of our reputation we also represent clients nationally.
If you believe that you or a relative may have been injured as a result of clinical/medical negligence, please call for free legal advice from our medical negligence solicitors on the freephone number below.
Posted by Tony May, Partner/head of Clinical Negligence Department, Chadwick Lawrence LLP ([email protected] ), medical negligence lawyers and clinical negligence solicitors in Huddersfield, Leeds, Wakefield and Halifax, West Yorkshire.
Freephone : 0800 304 7382