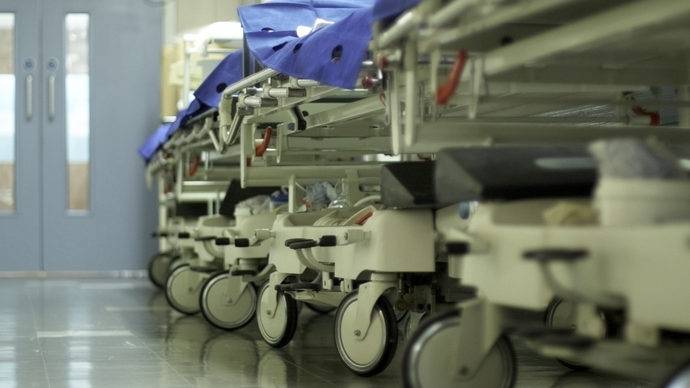 Watchdog – Bullying 'normalised' at South East ambulance service
The Care Quality Commission has said that bullying and harassment at South East Coast Ambulance NHS Foundation Trust has become "normalised".
The inspection in February followed a significant number of whistleblowing concerns raised about the organisation's leadership and culture, with complaints also made concerning inappropriate sexualised behaviour.
Amanda Williams, director of integrated care at the CQC, said that "while staff were doing their very best to provide safe care to patients, leaders often appeared out of touch with what was happening on the frontline."
She added "Some negative aspects of the organisational culture, including bullying and harassment and inappropriate sexualised behaviour, were not addressed and became normalised behaviours.
"There was a clear disconnect between leaders and staff, leading to a poor and unsupportive culture."
A spokesperson for the trust said the concerns surrounding leadership and culture "are being taken extremely seriously", adding that they had appointed a new interim chief executive and had already begun work to improve.
Chadwick Lawrence's specialist team of clinical negligence lawyers have years of experience in medical negligence claims, providing support and guidance after life-changing events.  Not only do we represent clients in Yorkshire, but because of our reputation we also represent clients nationally.
If you believe that you or a relative may have been injured as a result of clinical/medical negligence, please call for free legal advice from our medical negligence solicitors on the freephone number below.
Posted by Tony May, Partner/head of Clinical Negligence Department, Chadwick Lawrence LLP ([email protected] ), medical negligence lawyers and clinical negligence solicitors in Huddersfield, Leeds, Wakefield and Halifax, West Yorkshire.
Freephone : 0800 304 7382